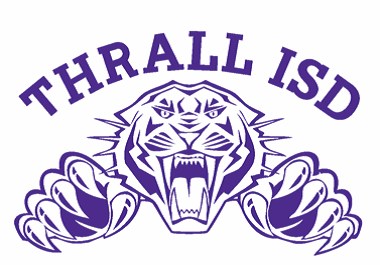 2022-23 School Year
Dear Parent(s) and Staff,
As much as we all wish COVID was a thing of the past, it is not. Please continue to report all illnesses to me so we can discuss the return to school/work date. I monitor all illnesses not just COVID so please reach out when you or your child is ill.
As a district, we will continue to isolate positive students/staff and contact tracing will continue for tracking purposes.
Mask optional policy will continue for the 2022-2023 school year.
Thrall ISD is committed to ensuring the following:
Practicing good hygiene; washing hands often, covering coughs and sneezing

Cleaning disinfecting frequently touched surfaces daily

Notices will be posted/sent when we have a positive case

Masks should be worn if staff or students test positive and opt to return after 5 full days at home.
We ask that all staff and students watch for symptoms of COVID-19: People with COVID-19 have had a wide range of symptoms reported ranging from mild symptoms to severe illness. Keep your child home if they are sick.
Symptoms may include the following:
Fever or chills

Cough Shortness of breath or difficulty breathing

Fatigue

Muscle or body aches

Headache

New loss of taste or smell

Sore throat

Congestion or runny nose

Nausea or vomiting

Diarrhea
There are many viruses other than COVID-19. If your child has fever, diarrhea, or vomiting please keep your child home until they are 24hrs symptom-free without medication.

If you have any questions, please contact Nurse Lisa.

Lisa McMurray, RN
Thrall ISD District Nurse
P.512.898.5579