BOND 2022 Community Meeting is scheduled for Wednesday, April 13 at 6:00 pm in the ES-MS Cafetorium. This meeting will provide BOND 2022 information. Also, Property Tax Value information will be presented by Mr. Alvin Lankford, Williamson County Chief Appraiser. All of our TISD community is invited to attend this meeting.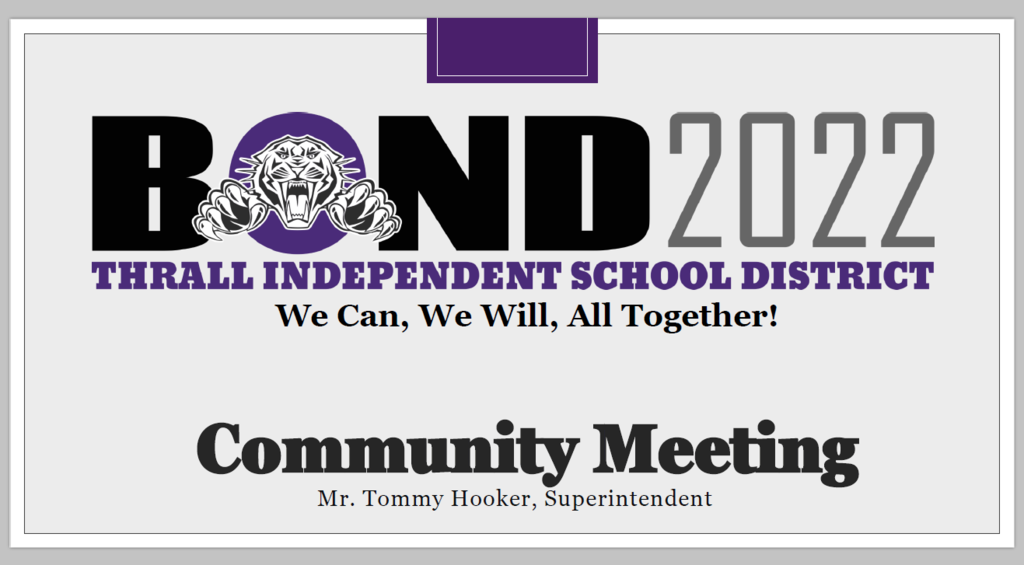 In 5th grade Social Studies, students are learning about Industrialization in the United States and how things were made by people working on assembly lines. Check out our simulation activity where each person in their group had a job for their assembly line as they made "Hershey Kisses"!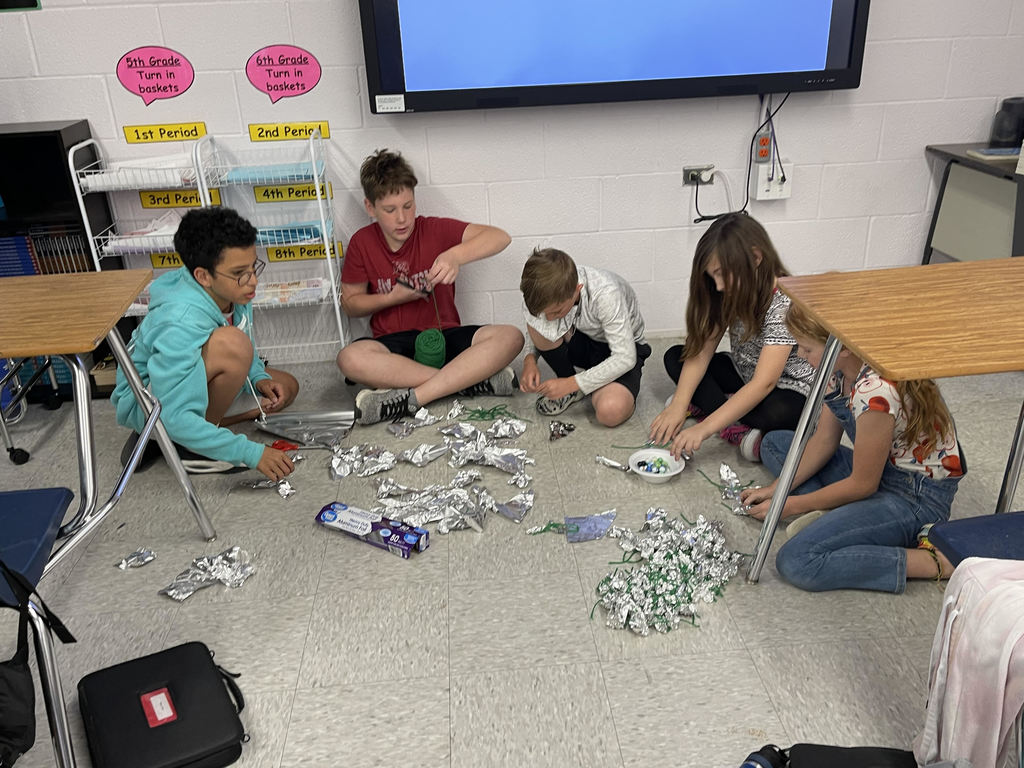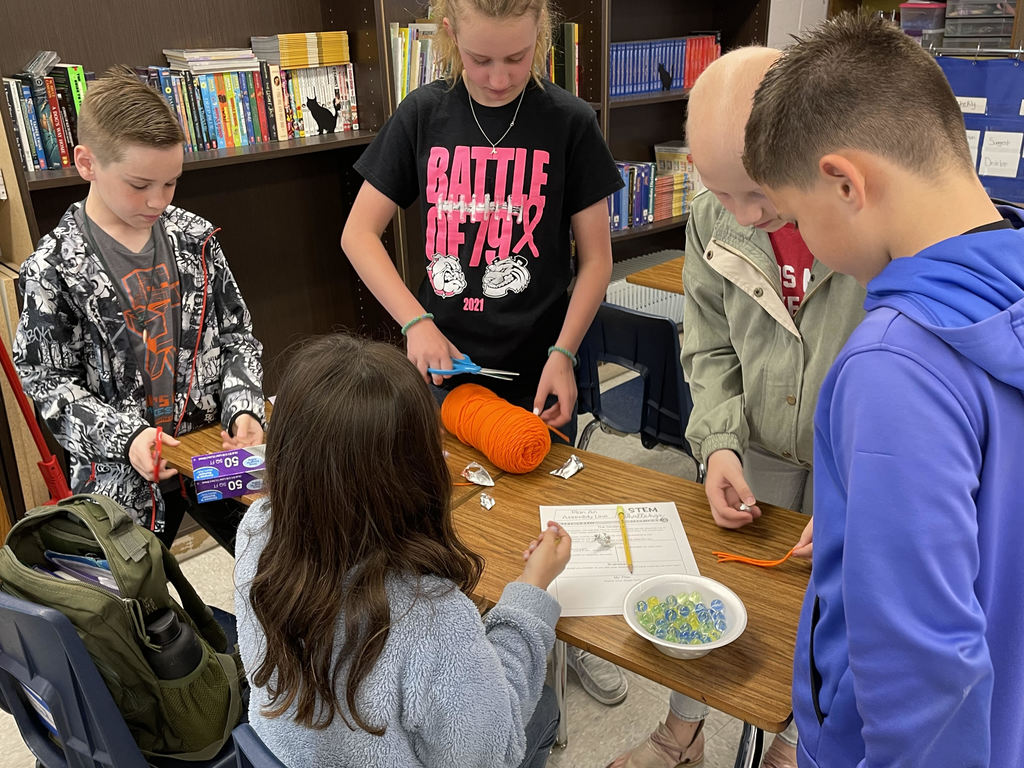 Junior Varsity Baseball @ Bremond scheduled for Monday, April 11 at 4:30 pm is CANCELED. Varsity Baseball @ Bremond begins at 7:00 pm.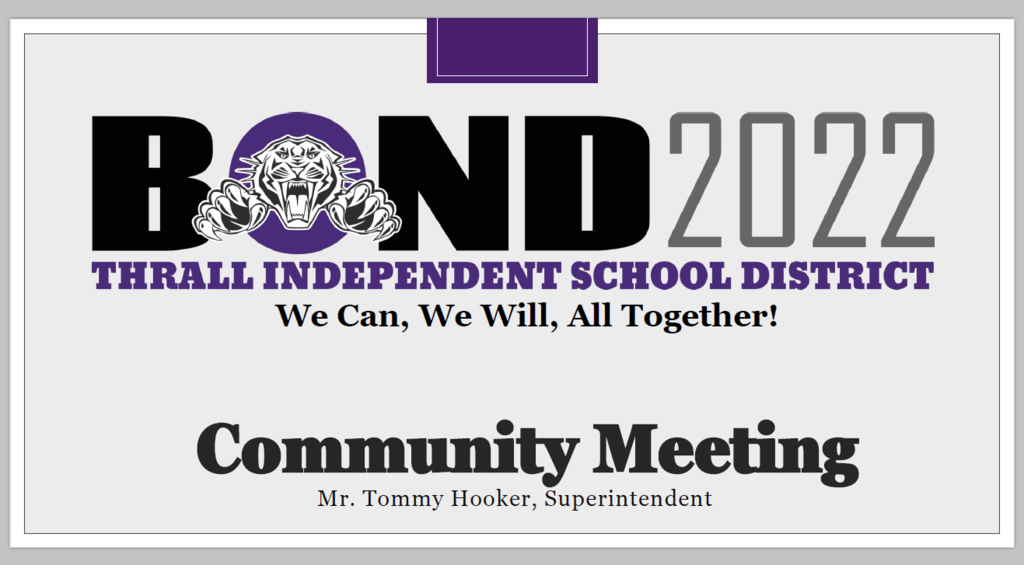 TISD students and staff have Friday, April 15 and Monday, April 18 as holidays. School begins again on Tuesday, April 19.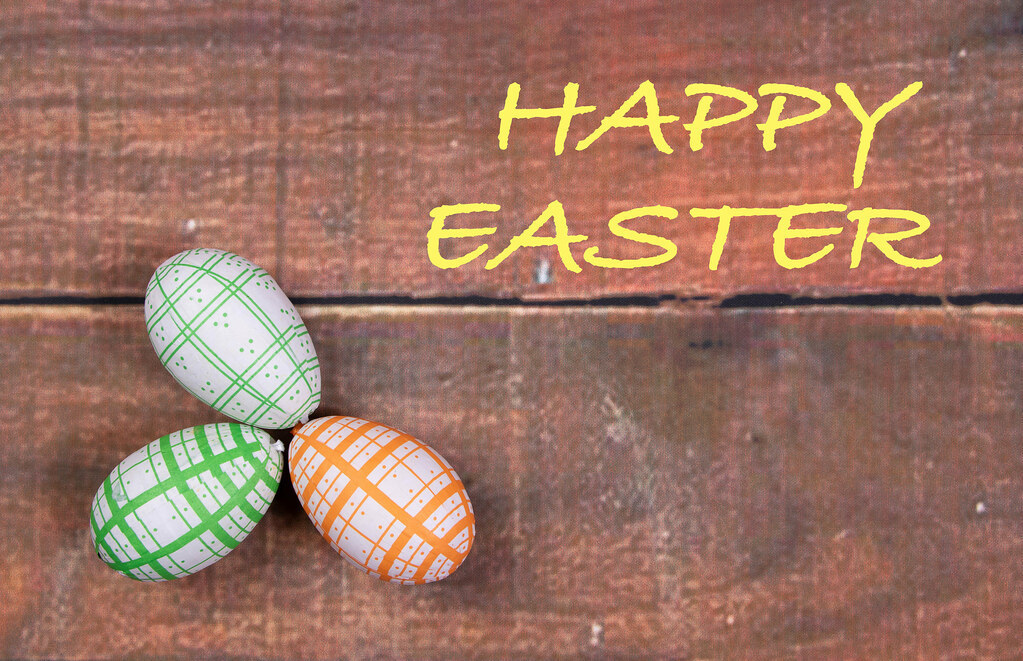 Softball Game @ Bartlett has been canceled for Saturday, April 9.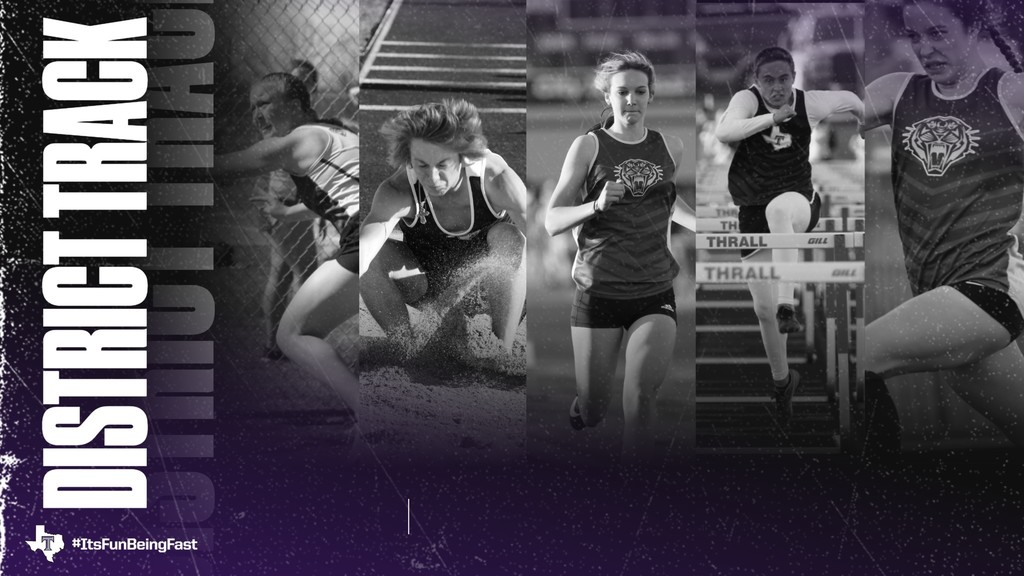 TISD is launching our new District app and website today, Friday, April 8! The new District app provides instant access to information such as Live Feed posts, Calendar Events, Daily Menus, Athletic Scores & Schedules, and more. The app is available NOW for Apple and Android devices. Search for Thrall ISD in your app store and download it to your smart device! The new District website will continue to provide even more information for our current TISD families and community, beginning sometime this Friday afternoon/evening, possibly not until Saturday, depending on how much time the redirection process takes to complete. As we move forward with the new app and website, we welcome your input.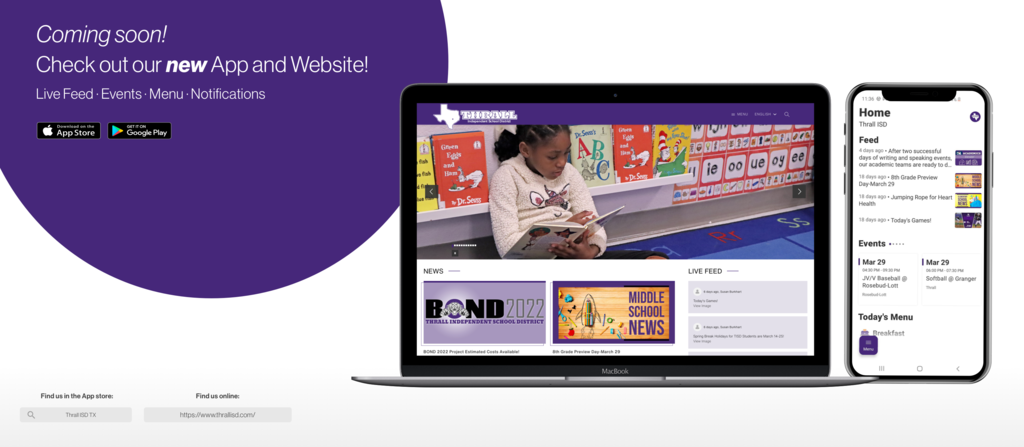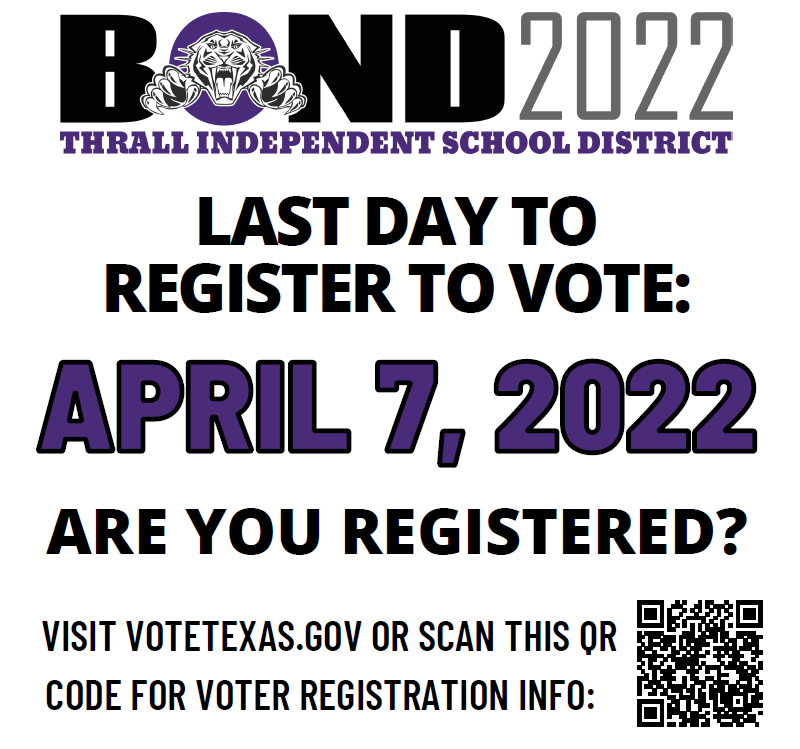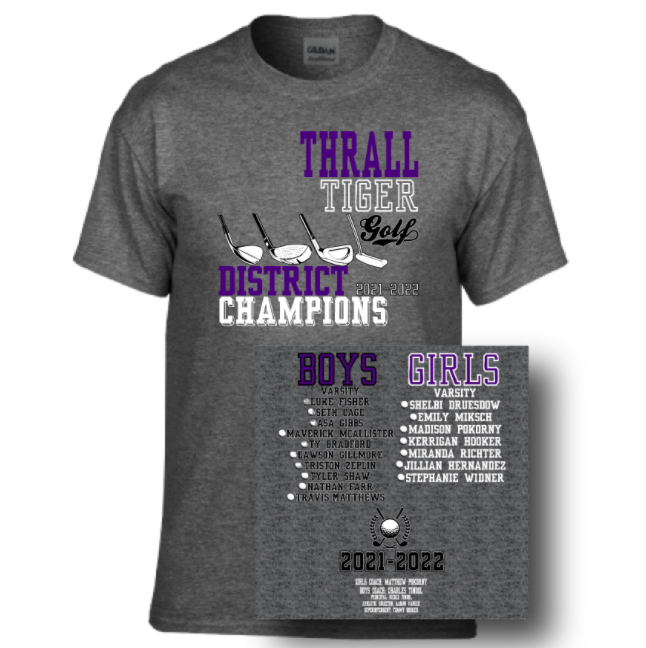 Thrall ISD has received the Demographic Report 2021-22 prepared for the District by Zonda Education. Mr. Bob Templeton, Vice President-Zonda School Segment, presented this information at the BOND 2022/School Board Meeting on Wednesday, March 30. Access the full report here -
https://www.thrallisd.com/apps/news/article/1596384
Click here for all BOND 2022 information -
https://thrallbond2022.org/

Thrall Athletic Events for this Week: April 4-9!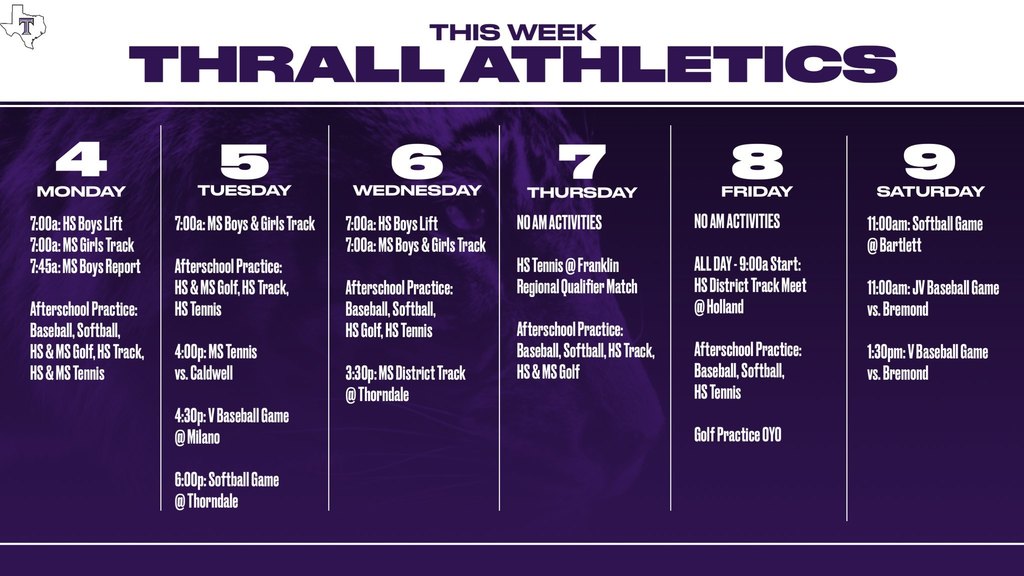 Don't miss out on the memories!

HS Tiger Relays - Thursday, March 31 - Go Tigers & Tigerettes!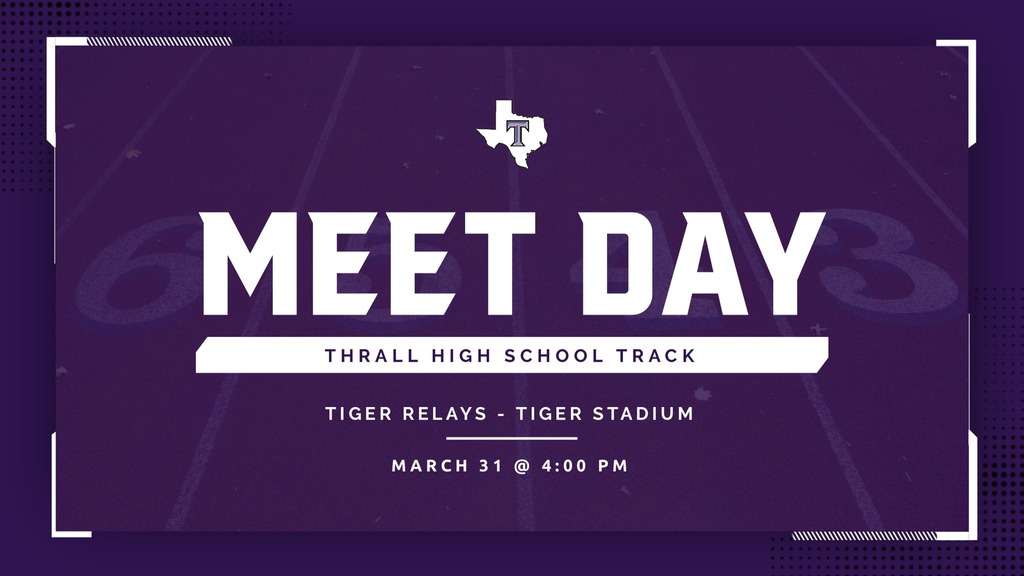 After two successful days of writing and speaking events, our academic teams are ready to defend their district championship title!

Today's Games!