Welcome to Thrall ISD! #WeAreThrall

Welcome to Thrall ISD! #WeAreThrall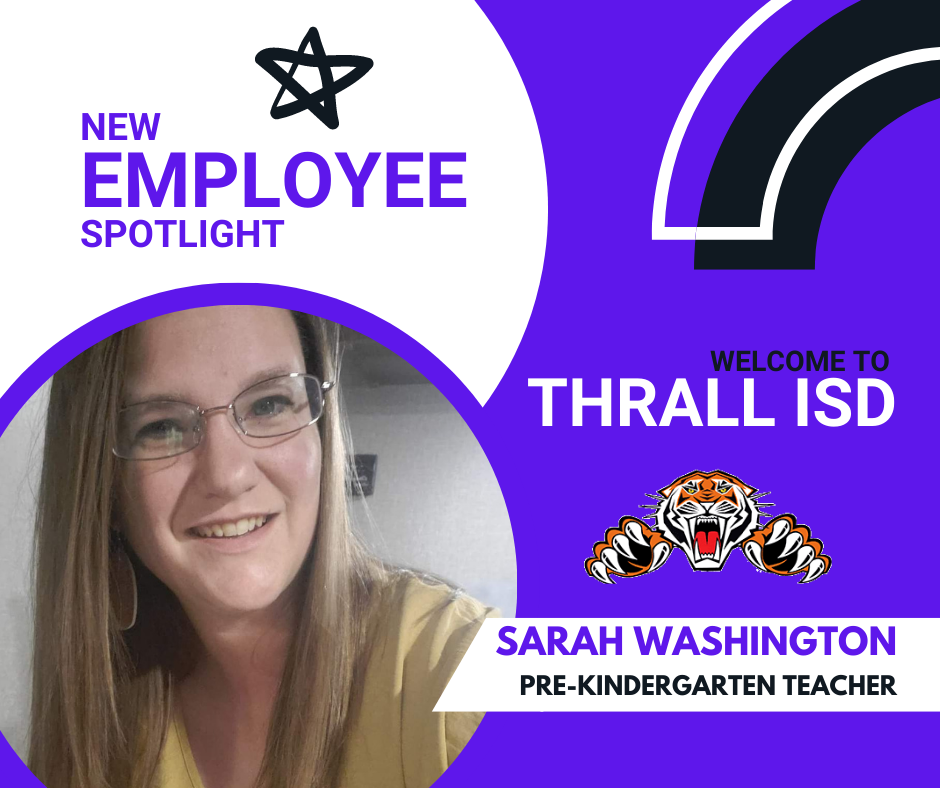 Congratulations to our new Academic Dean! #WeAreThrall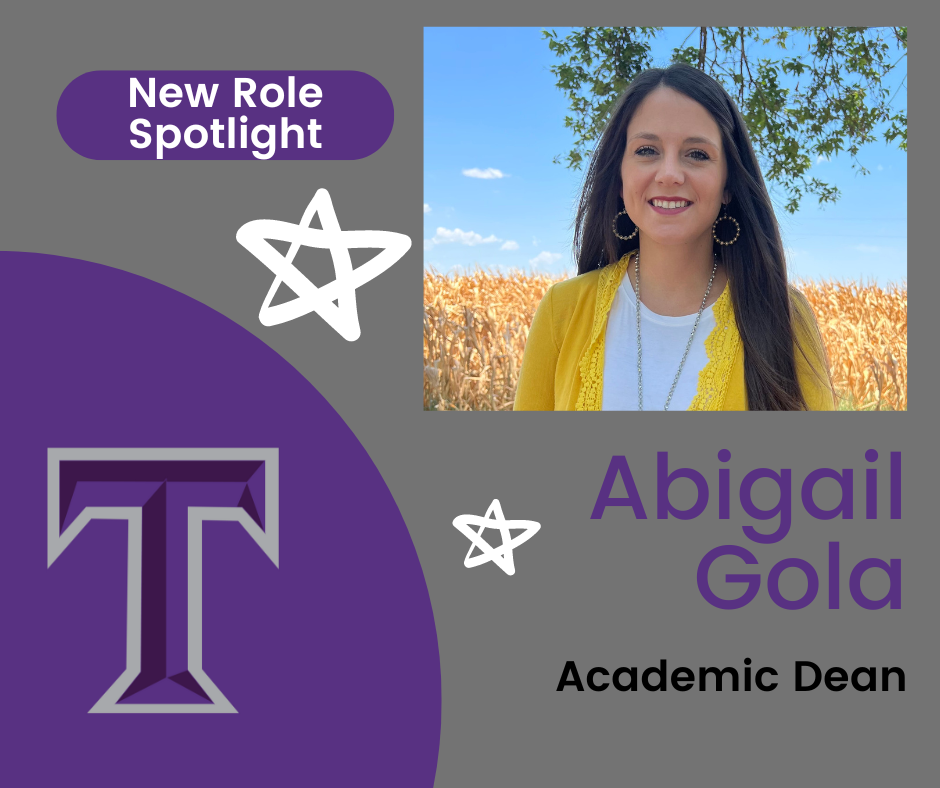 Welcome to Thrall ISD! #WeAreThrall

Welcome to Thrall ISD! #WeAreThrall

Welcome to Thrall ISD! #WeAreThrall

Welcome to Thrall ISD! #WeAreThrall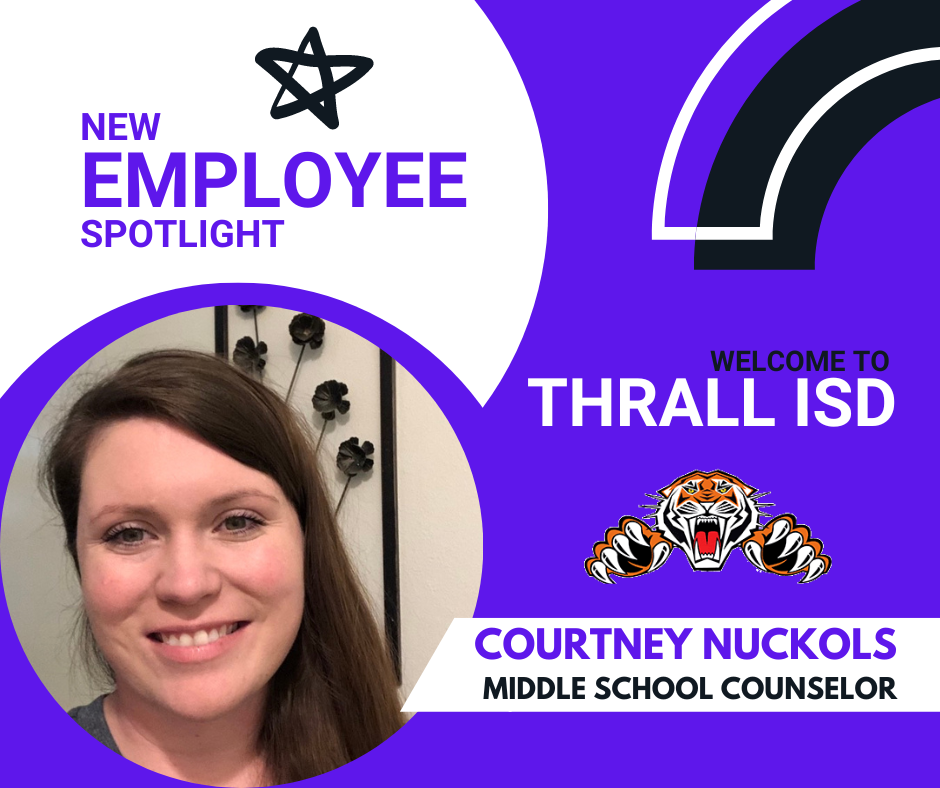 Reminder: Youth Football & Volleyball Camps begin on July 25th. If you are an incoming 4th-9th grader, please remember to sign up for these camps! Follow the link below or use the Thrall ISD App.
https://www.thrallisd.org/page/athletic-tickets

Online registration for all students NEW to Thrall ISD for the 2022-23 school year will begin on Monday, July 25. On Tuesday, July 26, NEW student's parents must attend New Student Registration Event at Thrall High School to turn in required documents. Assistance with new student online registration will also be available during this time. Read more...
https://www.thrallisd.org/article/782241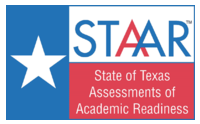 2022 Fall Varsity Schedules - Volleyball, Football, Cross-Country!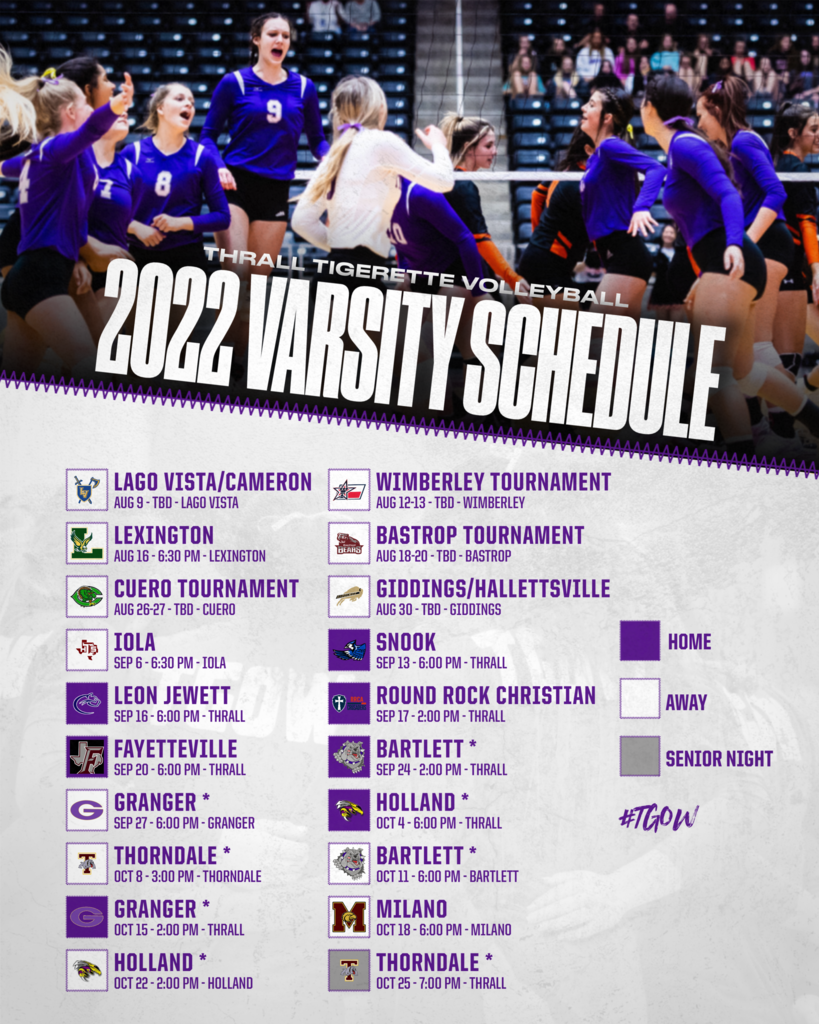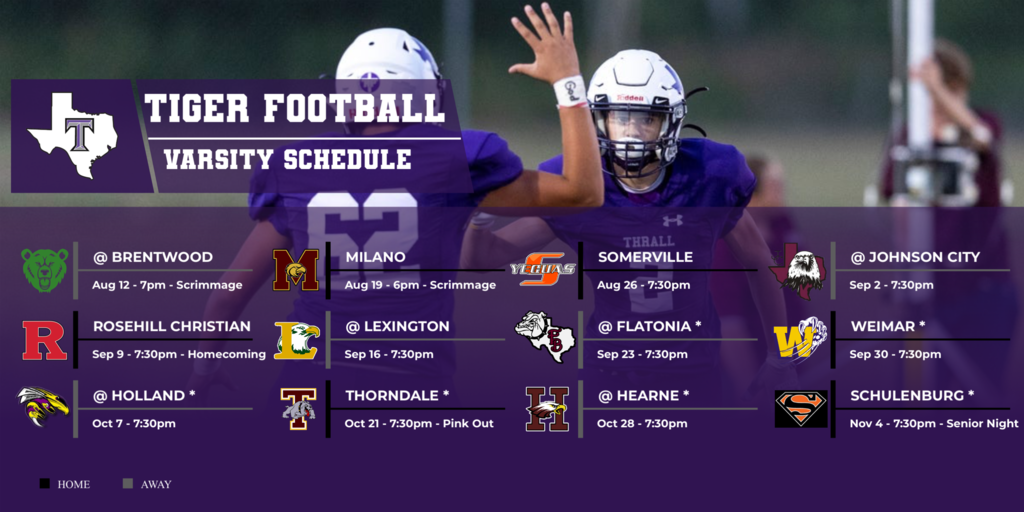 Congratulations Mikayla Martin & Casen Sledge for being selected to participate in the Texas Boys & Girls State Camp. A week of leadership, public speaking and connecting with other young leaders in Texas. A special thanks to Legion Commander Scott Dean and Post 39 for sponsoring them.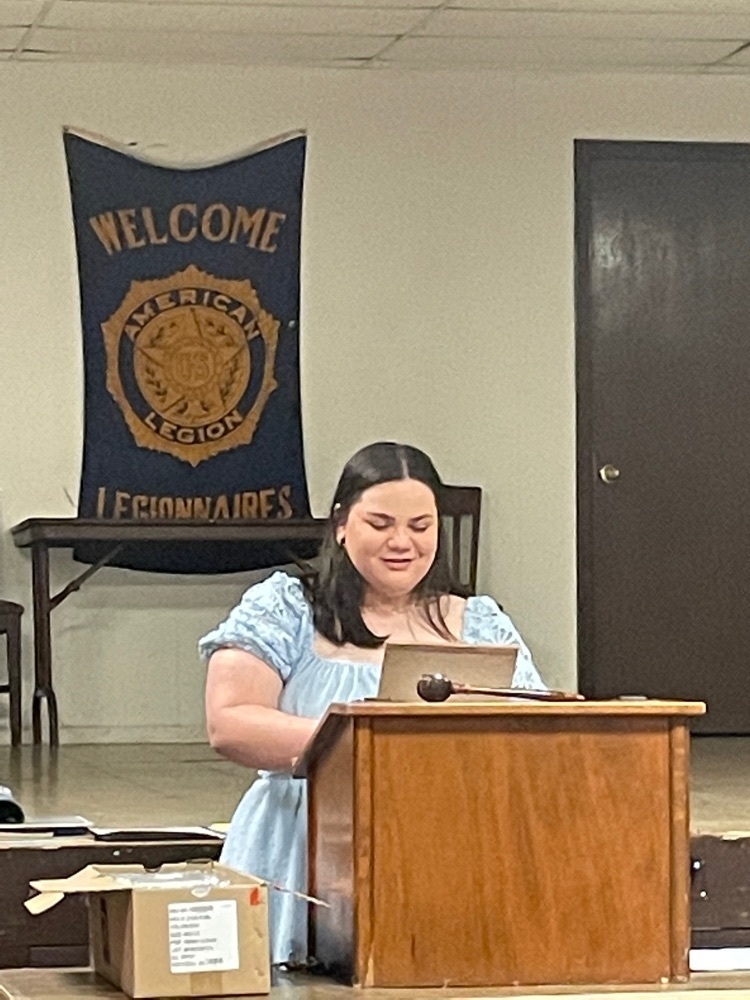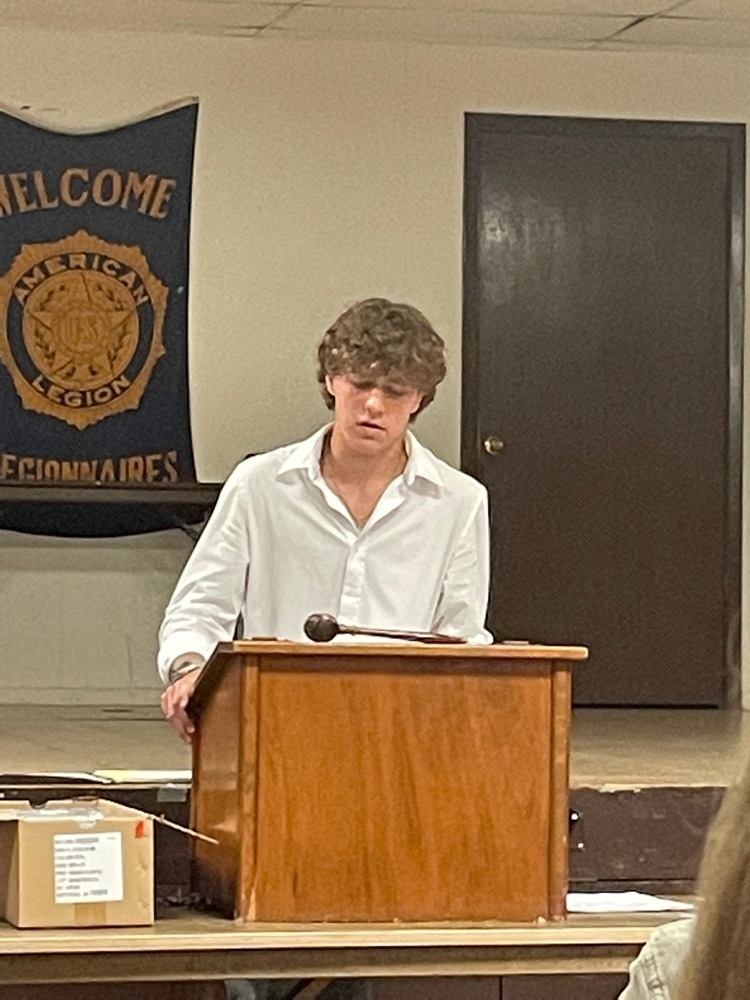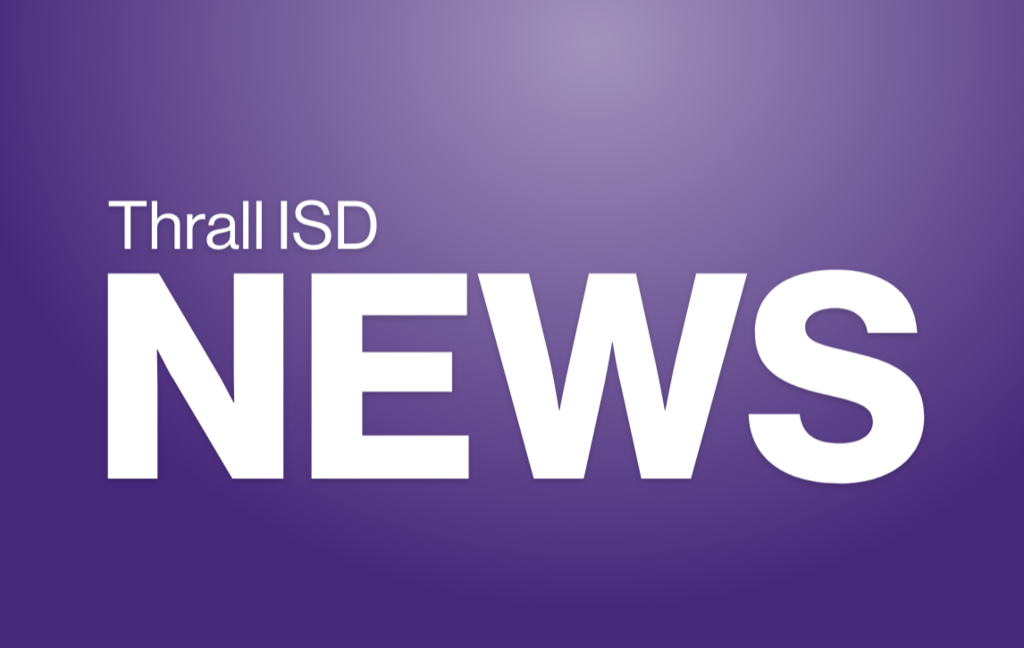 Congratulations to our Campus Teachers of the 2021-22 School Year! Elementary School-Mrs. Annalee Miller; Middle School-Mrs. Tammi Richter; High School-Mr. Casey Georg (selected by High School Student Council); High School-Mrs. Monica Barton (selected by High School Faculty)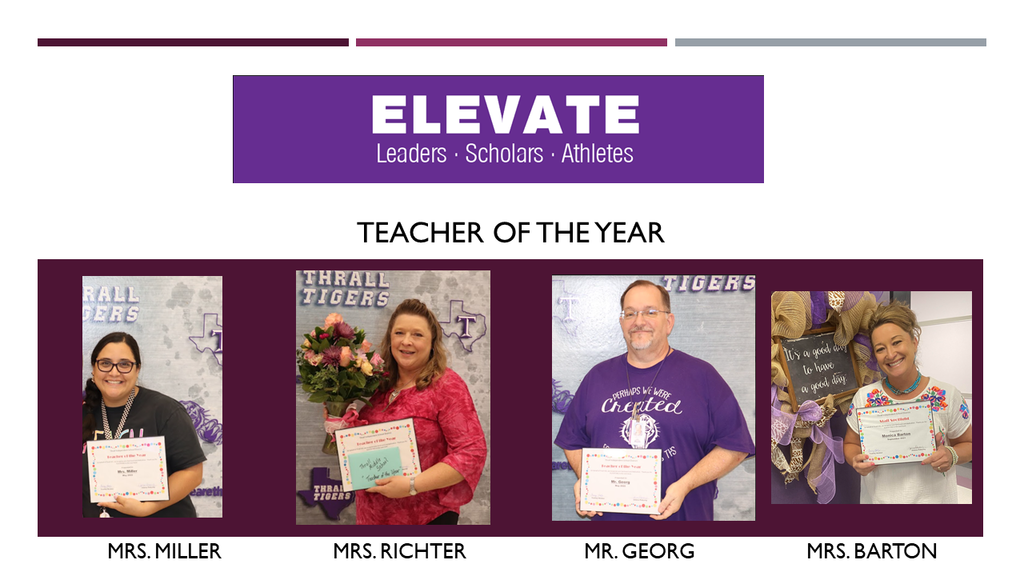 After gathering lots of inspiration, winning a few awards, and trekking miles across the UT campus, these yearbook staff members are home from Yearbook Camp. "The Tiger" 2023 is going to be awesome!

Journalism students are at UT ready for Yearbook and UIL writing camp!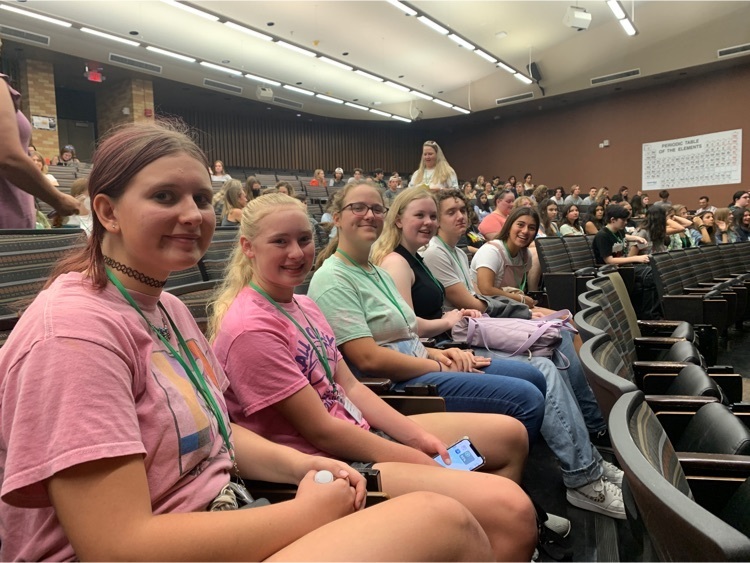 PreK-Kindergarten Round Up is scheduled for Thursday, June 16, from 8 am to 4 pm at Thrall Elementary School for all NEW to Thrall ISD PreK and Kindergarten students to register for the 2022-23 school year. If your student was enrolled at Thrall ISD in the 2021-22 school year as a PreKindergarten student, you do NOT need to complete this registration process. Please contact Thrall Elementary with any questions 898-5293.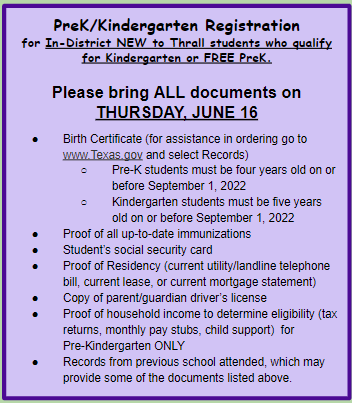 Our Thrall Elementary library is open tonight from 4-6pm for students to check out books! #readersareleaders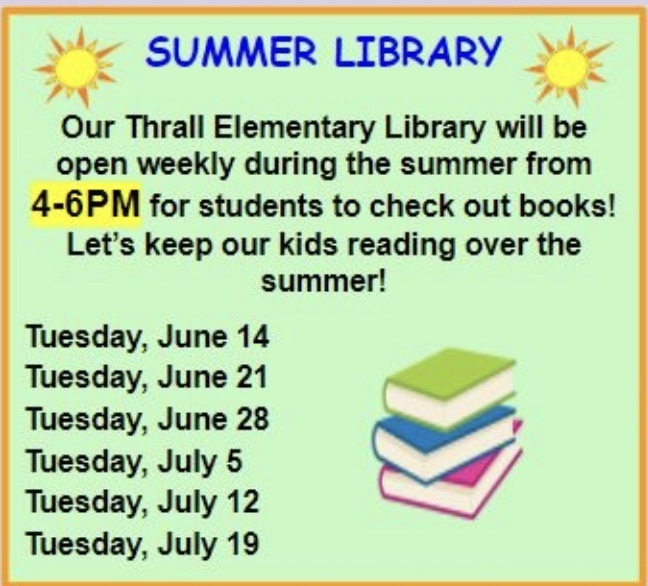 Congratulations on elevating as scholars.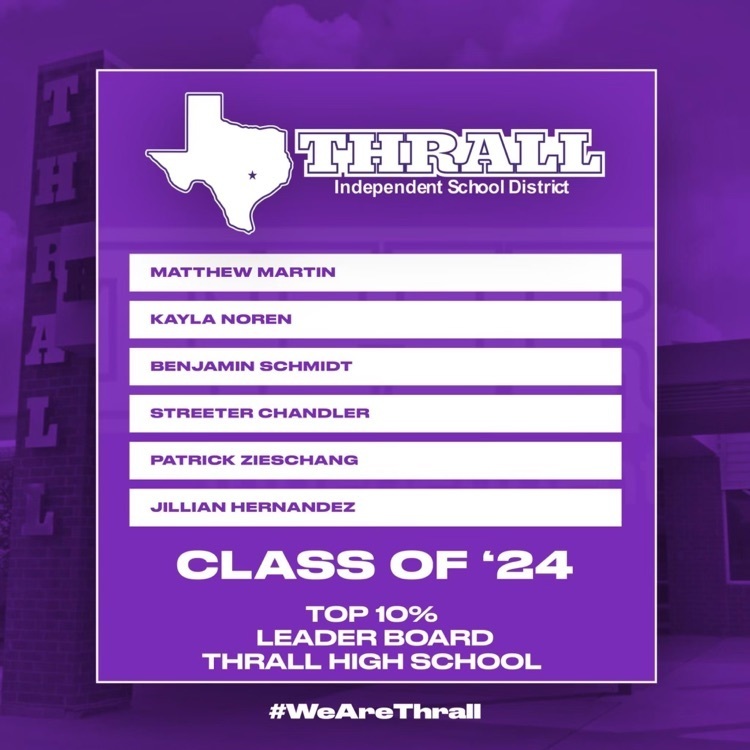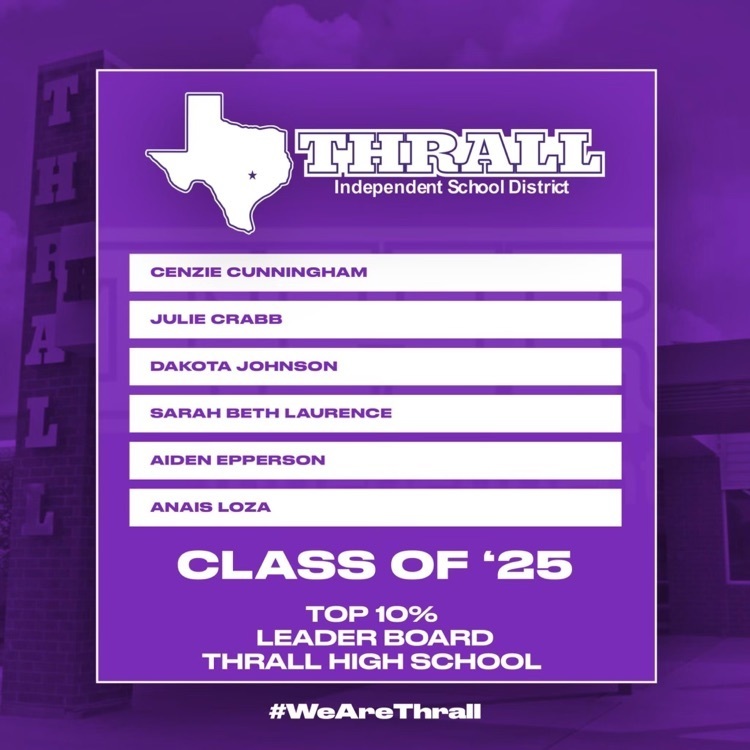 Seniors come pick up your diplomas today until 4:00 p.m 🎓