Gameday for Thrall Basketball! Girls travel to Reisel and Boys have their first game and first home game! Sic'em!

MS Basketball Gameday! This week's games vs. Thorndale will be played tonight! Boys are in Thorndale, girls are at home in the MS gym. Both groups start competing at 5pm.
It's finally here!!

Tough loss for Tigerette Volleyball last night, however, we are so proud of the team and their season! We especially want to honor our seniors on their tremendous careers! Here are the All-District and Academic AD winners!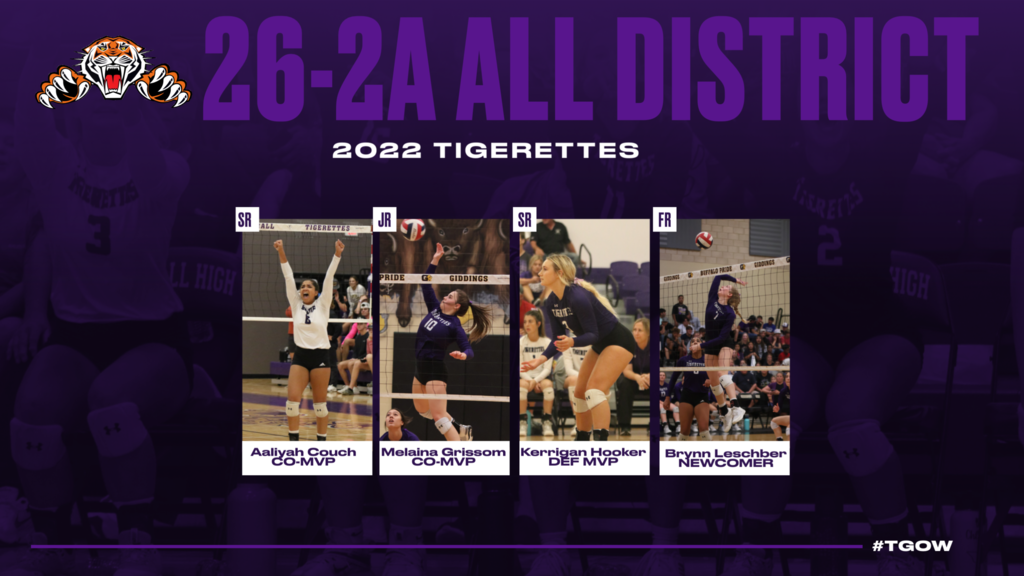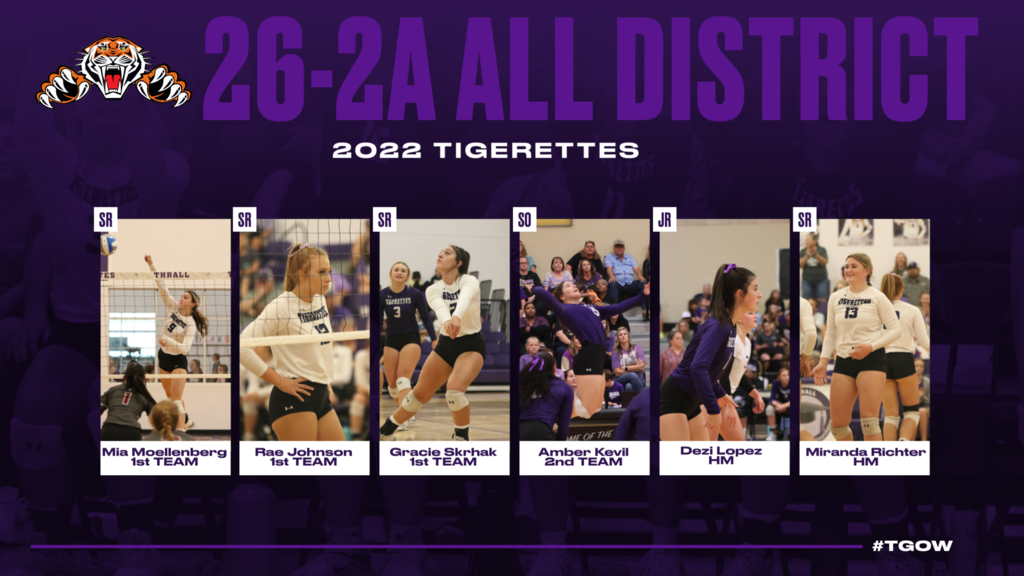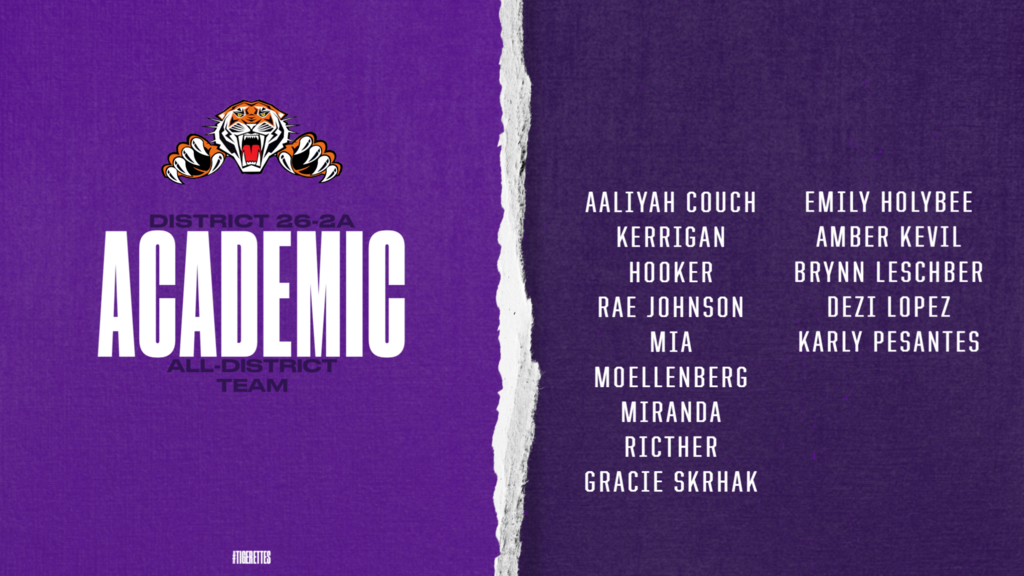 Tigerettes drop the fifth set. JC wins it 3-2.

Tigerettes drop set 4 to JC. Fifth and final set coming up! Go Tigerettes!

JC takes set 3, 25-18. Tigerettes lead it 2-1 going into the 4th.

Tigerettes win set 2, 25-22! Up 2-0..onto the 3rd! Get it Ladies!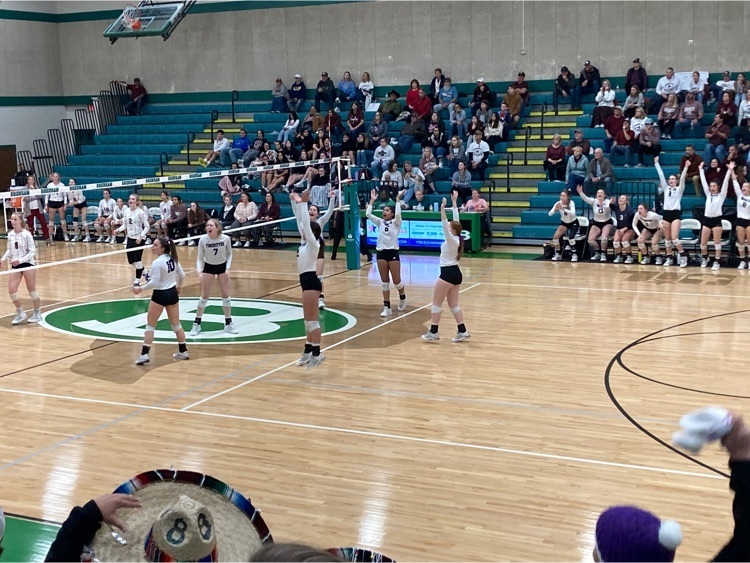 Timeout JC. Tigerettes up 16-15 in the 2nd set.

Set one goes to the good guys. 25-19!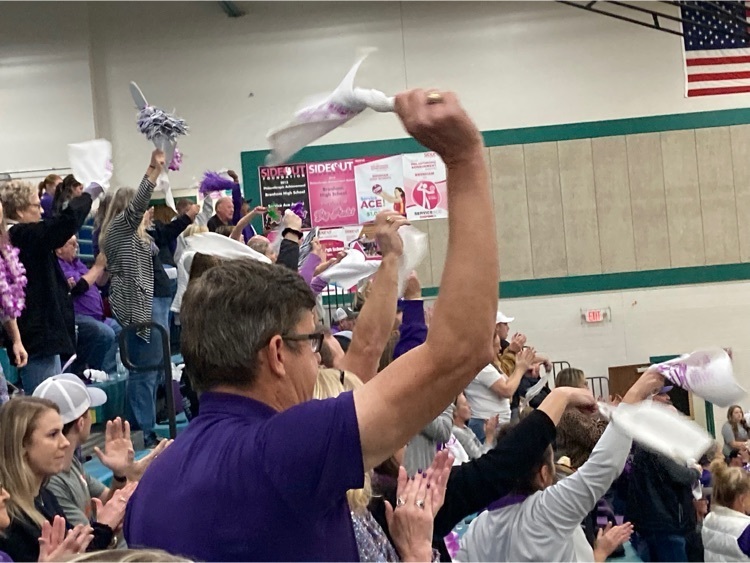 Tigerettes up early in set 1, 11-6. Johnson City calls timeout.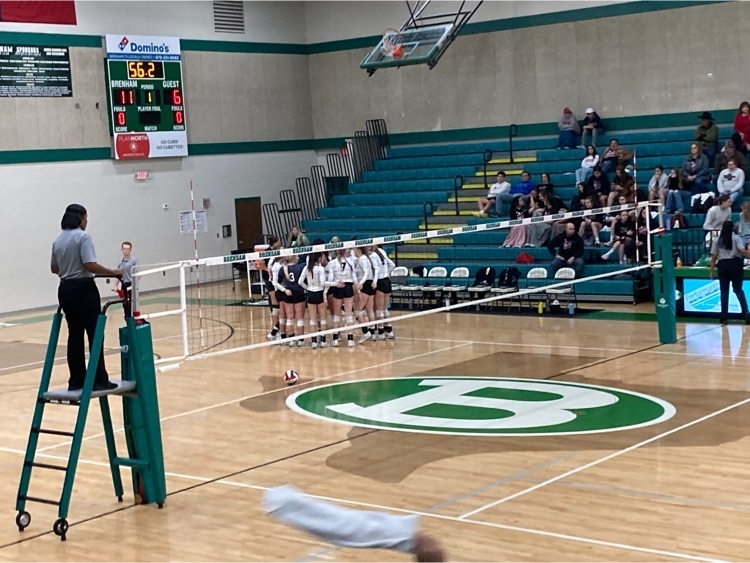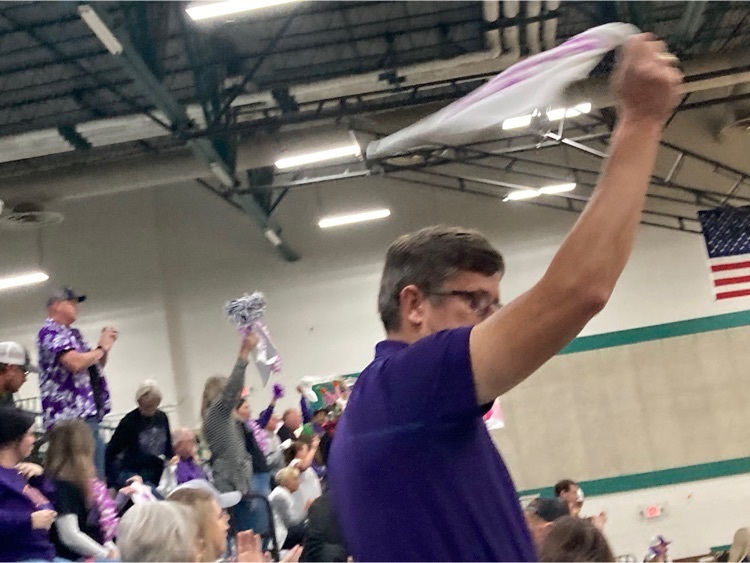 Monster Book Fair Fiesta begins Monday!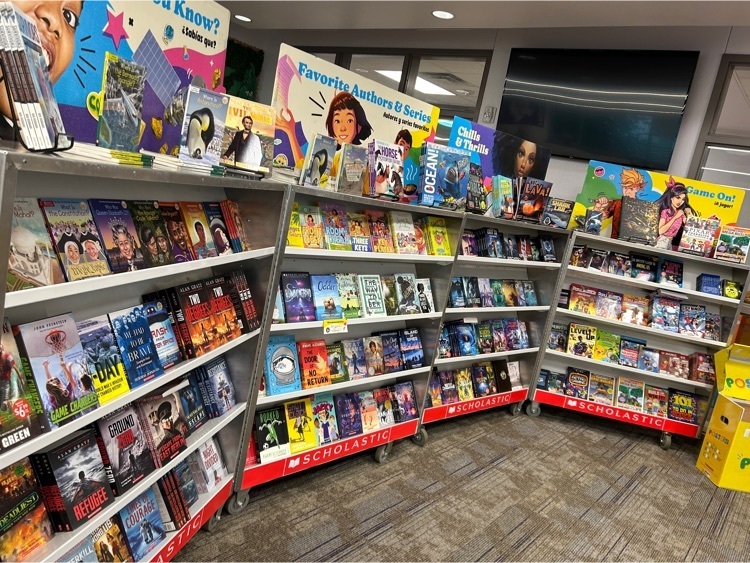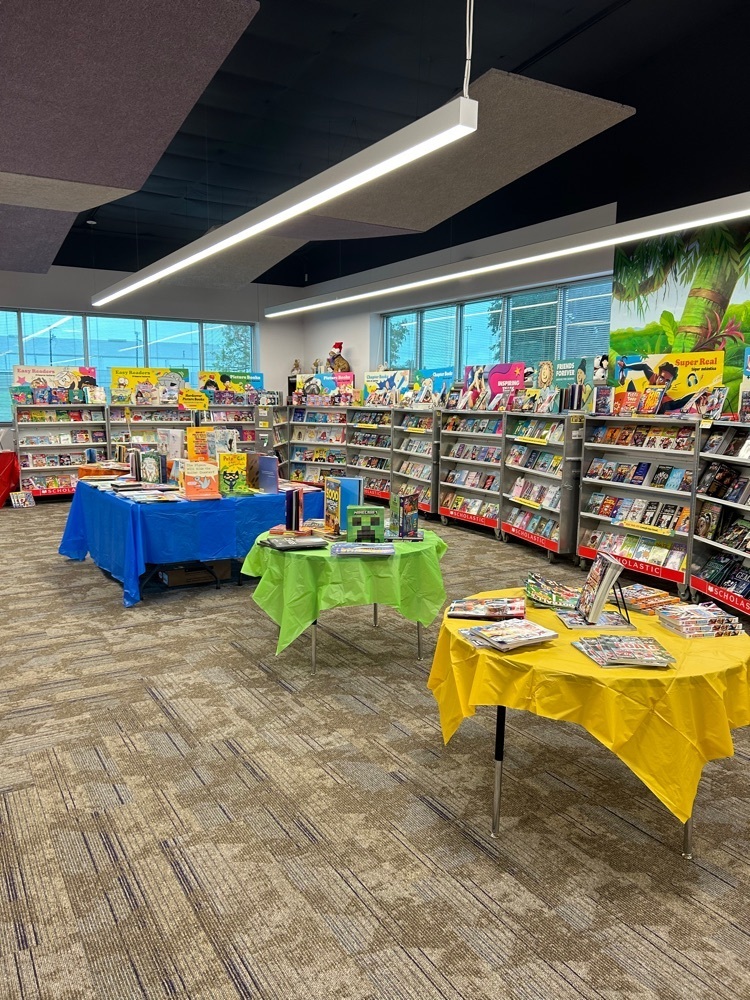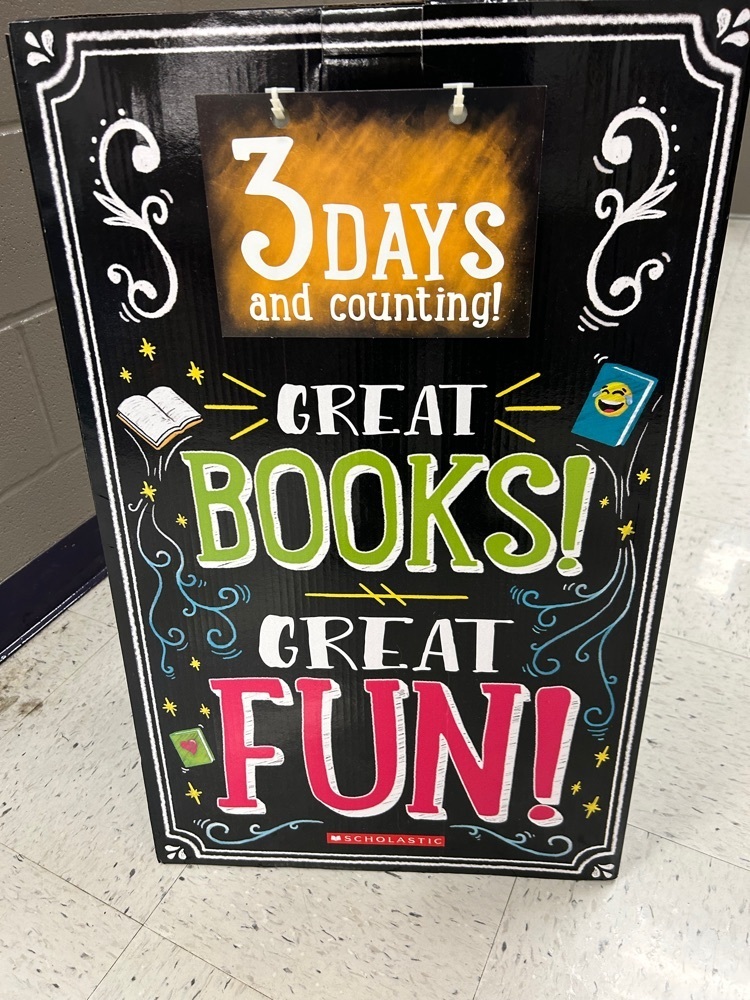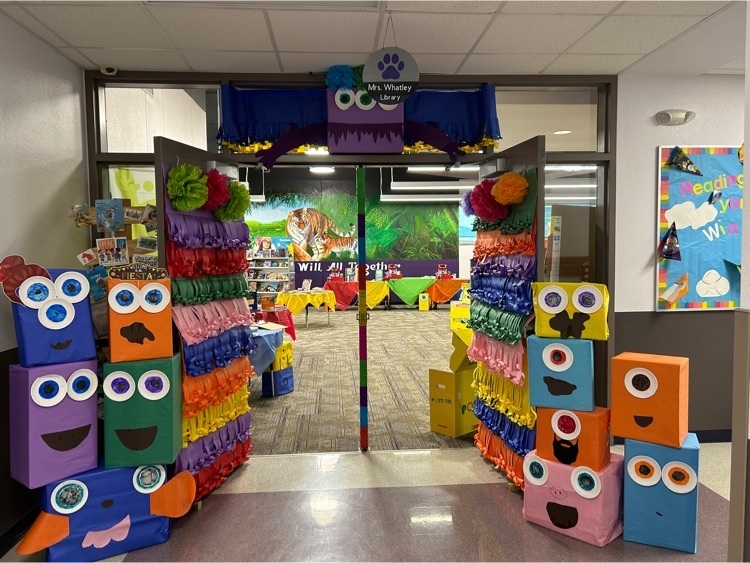 Elementary Newsletter, November 14, 2022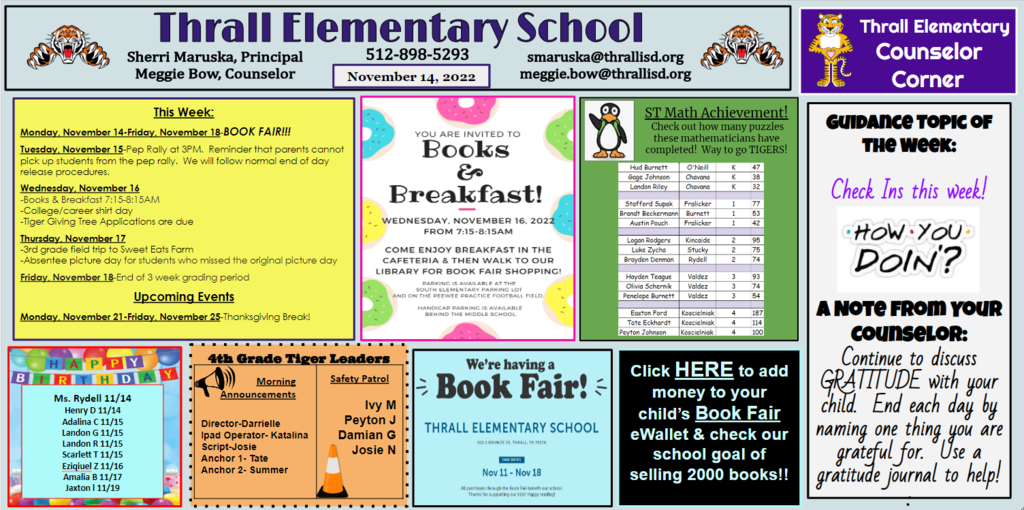 Regional Semifinals Tonight! 7pm start at Brenham HS vs. Johnson City. See you there!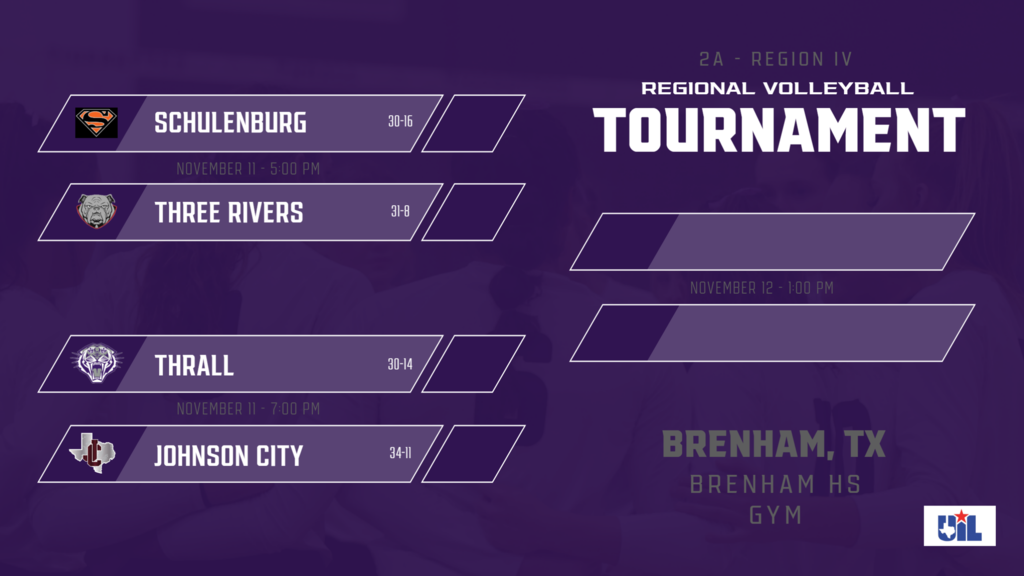 On this Veterans Day, Thrall ISD thanks you for your service to defend our nation and freedom. May God bless and protect all our active military and veterans! We will never forget!


View today's Varsity Girls Basketball Game @ Cameron @ 5:00 pm live streamed on the NFHS Network with a purchased NFHS subscription. Subscribe to the NFHS Network to view many of our Thrall HS and MS athletic events, such as all home MS basketball games and any of our away HS and MS basketball games, if the other team has the NFHS Network live stream system in their gym.
https://www.nfhsnetwork.com/
***Any live stream services for upcoming Tigerette Volleyball Regional Semifinal games will be posted, when confirmed. While the Regional Semifinals games are scheduled on NFHS Network, the actual live streaming of these games, dependent on NFHS crew availability, has NOT yet been confirmed for Friday-Saturday, Nov. 11-12.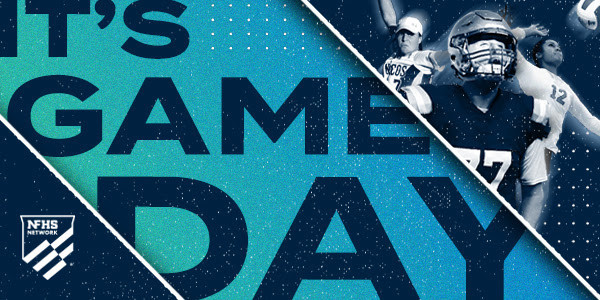 Gameday - Tigerette Basketball travels to Cameron tonight! Good luck ladies!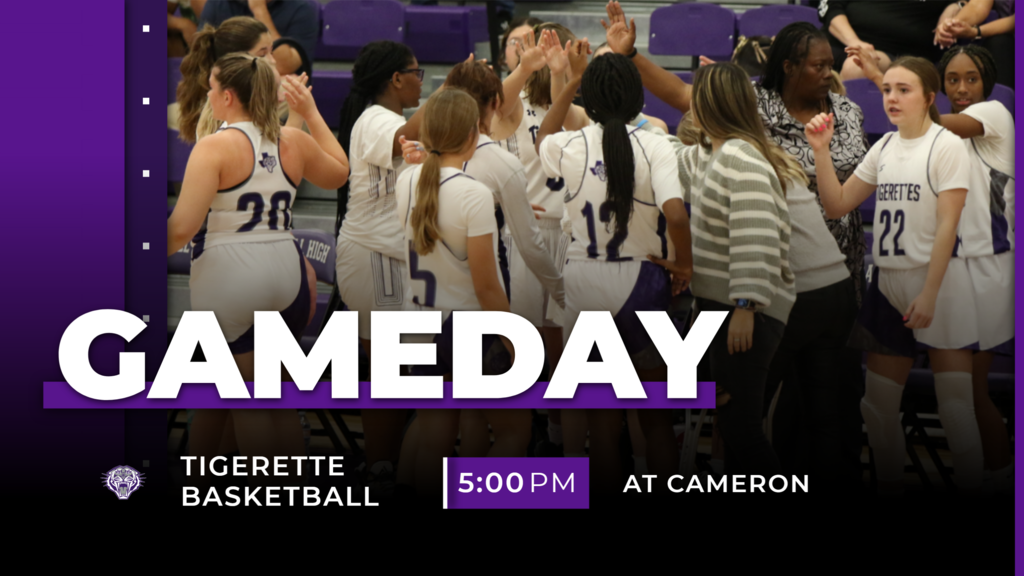 Today, students in Small Animal Science class and students interested in attending Texas A&M took a tour and were able to see what college life is like in Aggieland 👍🏽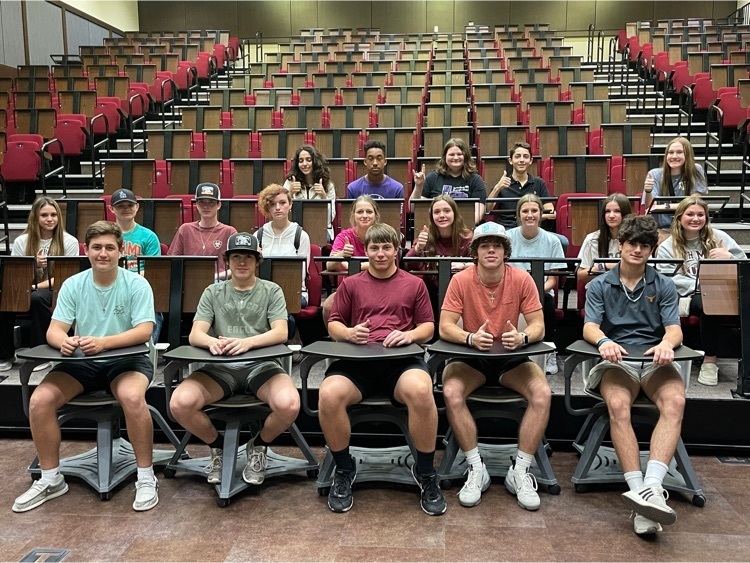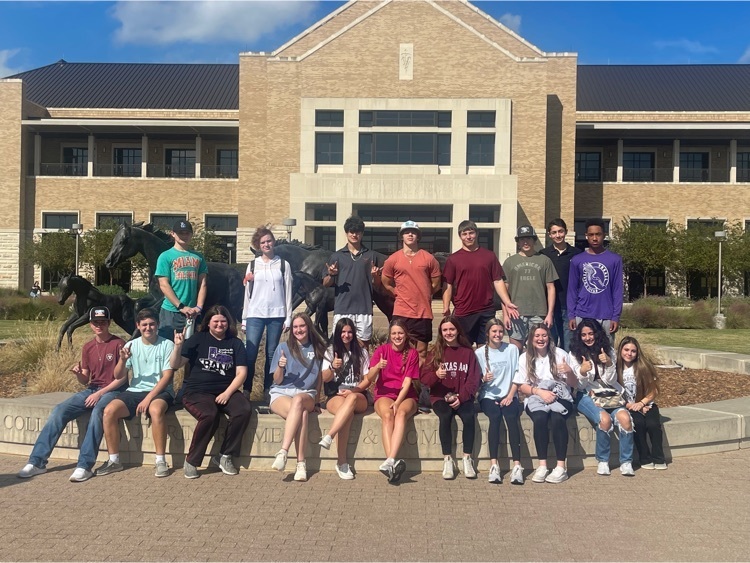 Tigerette Softball Team Shop- Please take a look at some awesome Tigerette Softball Gear. The Team Shop will be open until Tuesday, Nov. 22, 2022. Wear with PRIDE as you CHEER on your TIGERETTES this year! SIC 'EM! Click on the Link below to view the Softball Store…. The order will be delivered before Christmas Break!
https://bsnteamsports.com/shop/6wrThpWUBc