CONGRATULATIONS to our Thrall Elementary Teacher of the Year for 2021-2022, Mrs. Annalee Miller!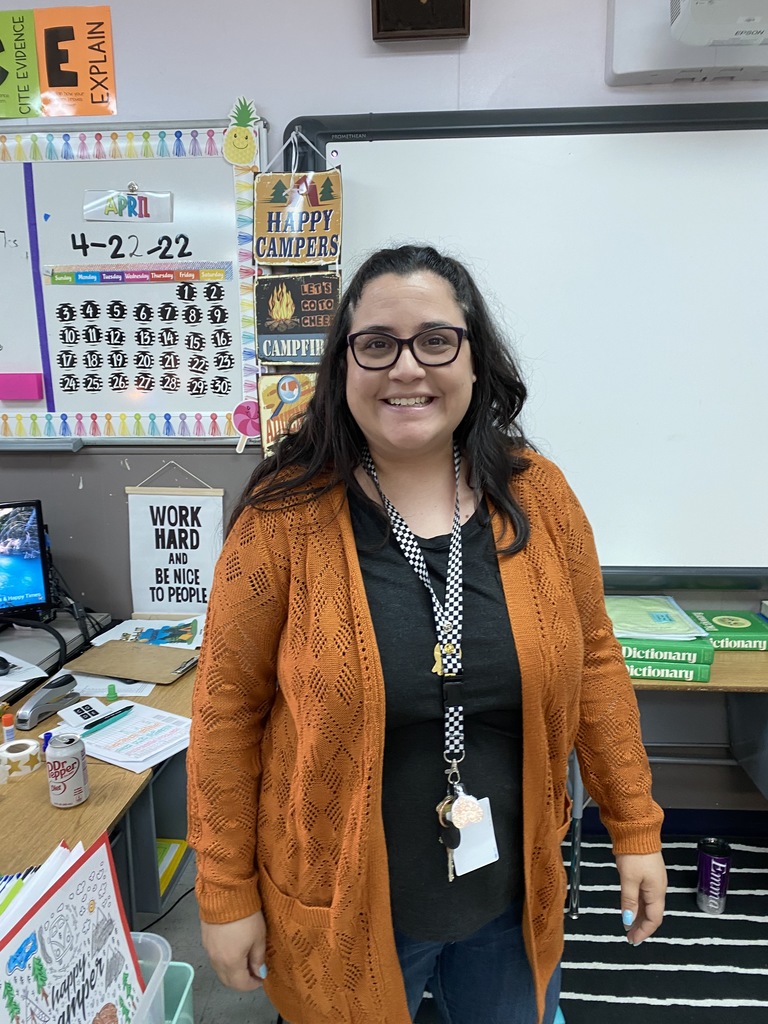 Newsletter-May 2, 2022 Show your child's teachers some LOVE next week during Teacher Appreciation Week!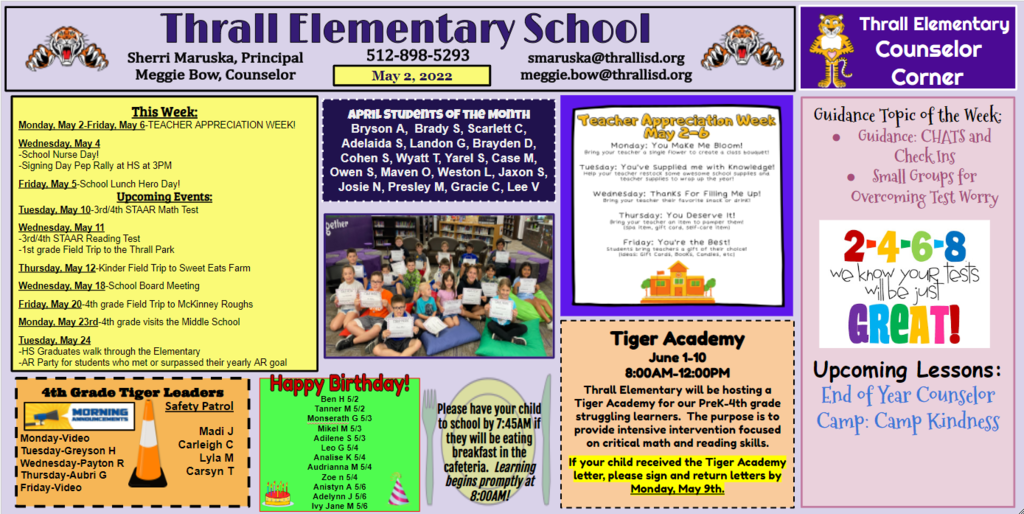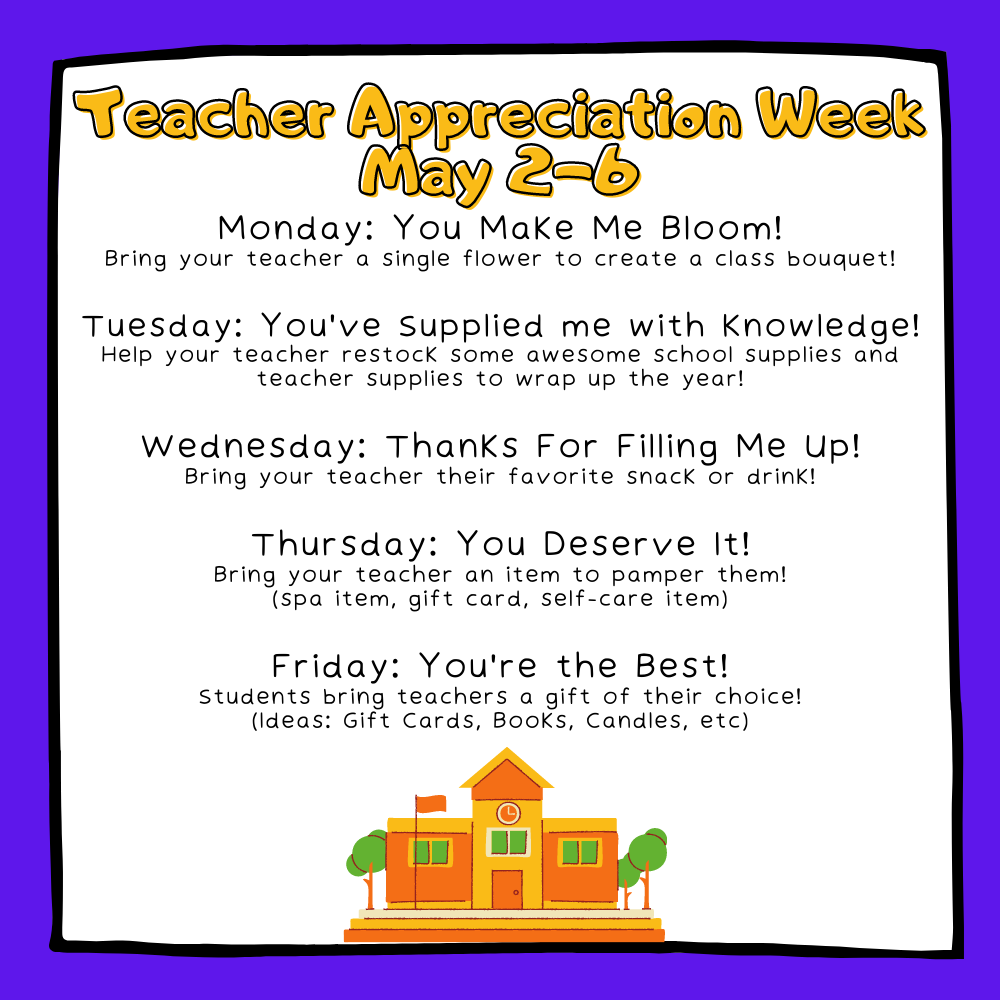 Good luck to our HS track & field athletes as they travel to the Regional Track Meet at Javelina Stadium - Texas A&M - Kingsville today! 3200 Meter Run Final, other Running Preliminaries and some Field Events are Friday, April 29, and remaining Field Events and Running Finals are Saturday, April 30. Go Tigers & Tigerettes! Regional Track Schedule -
https://5il.co/19m0v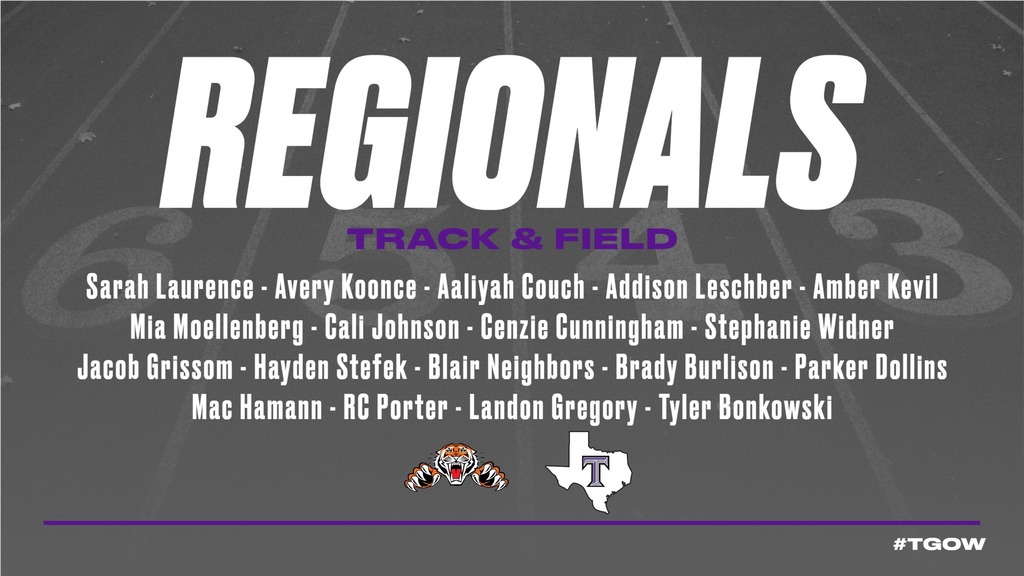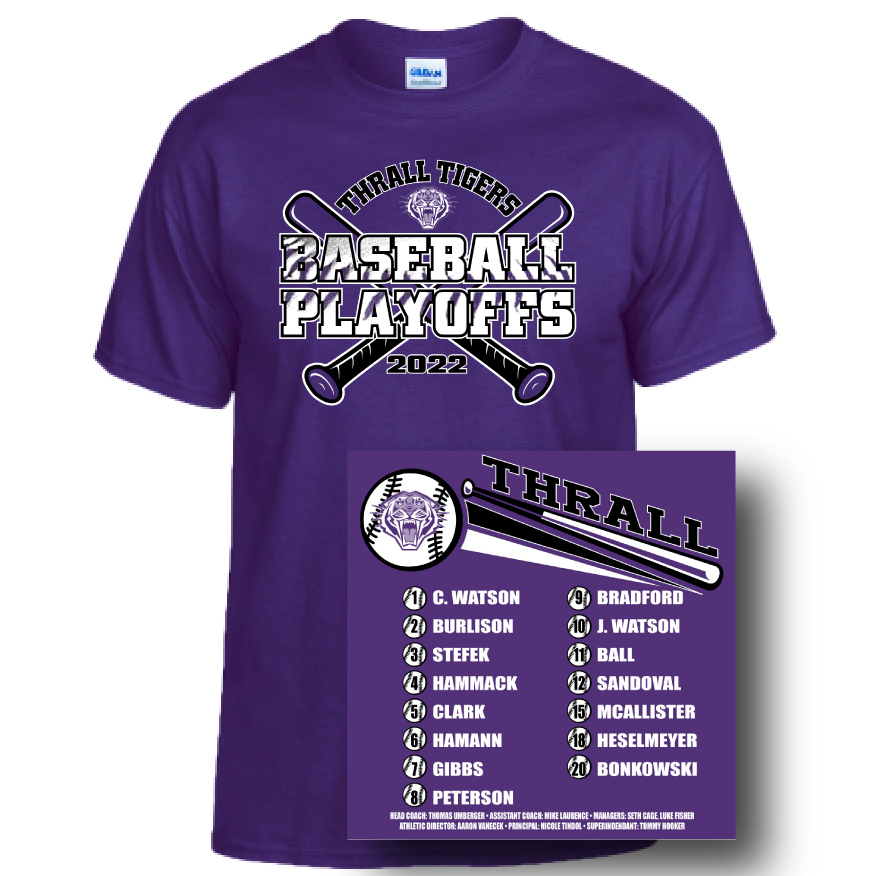 U.S. News has selected Thrall High School as a Best High School 2022! Ranked 33rd in the Austin, TX Metro Area (including charters, private, etc.) = Top 25% of all and Top 10% of traditional public schools Ranked 337th in ALL of Texas Schools (337 out of 1992) = Top 17th Percentile Ranked 4,085th Nationally (4085 out of 18,000) = Top 22nd Percentile No other 2A or 3A schools ranked as high as THS Congratulations to all of our high school students and staff on this prestigious honor!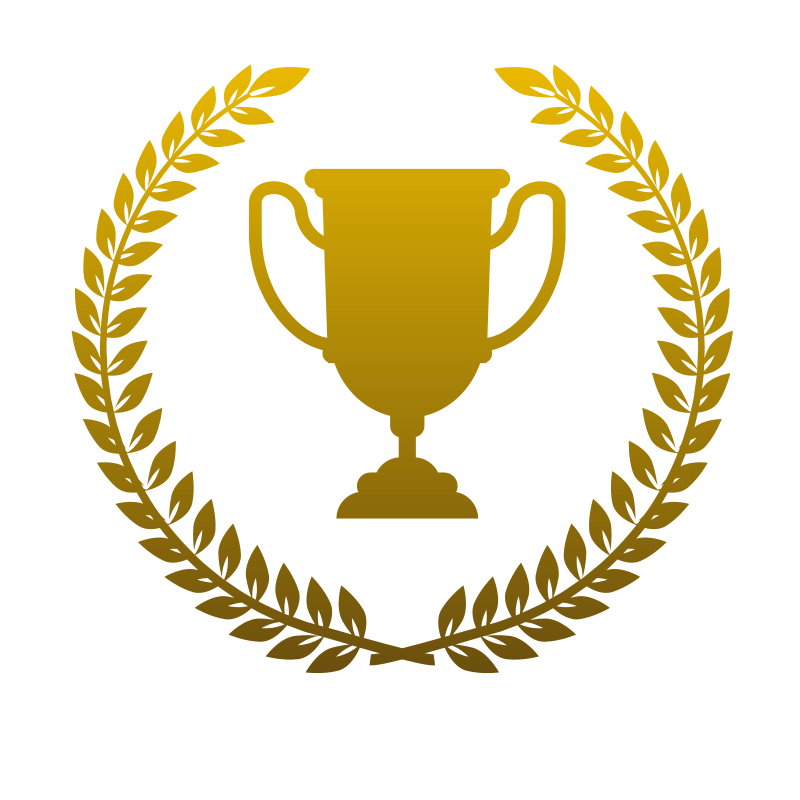 Reminder to sign up for Summer Camps. Read through the attached flyer and sign up! Camp is open to those outside of Thrall ISD as well.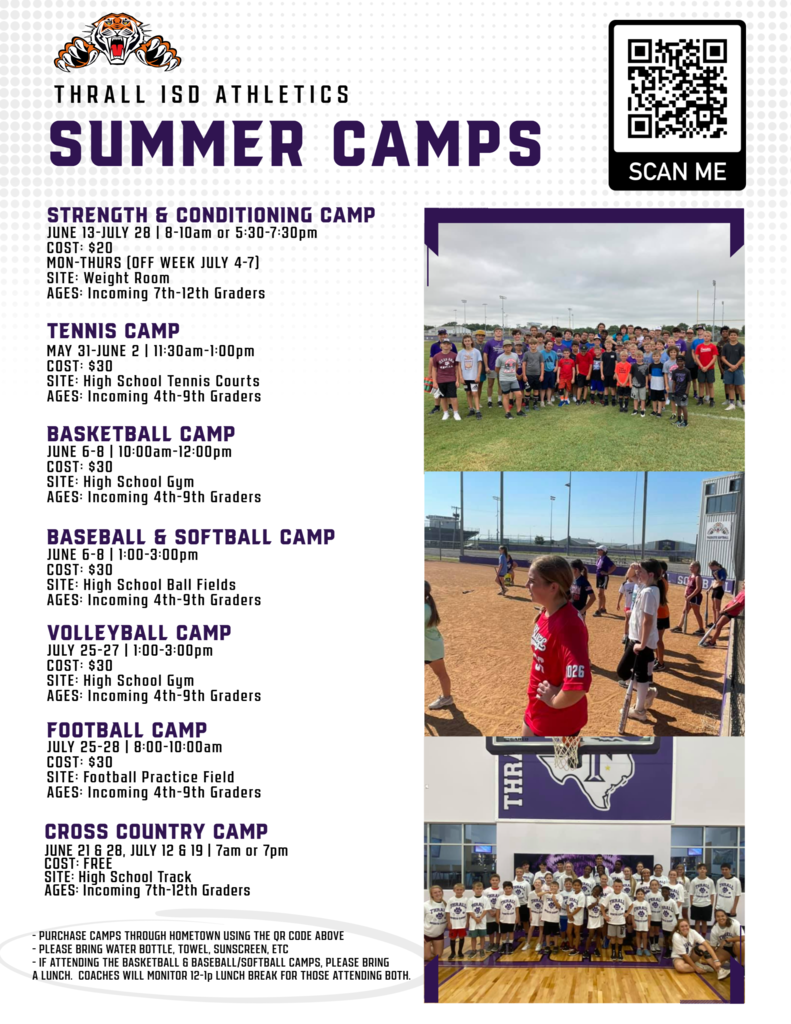 Six grade students created Solar System Projects to present to their classmates. Wow ! Nice job !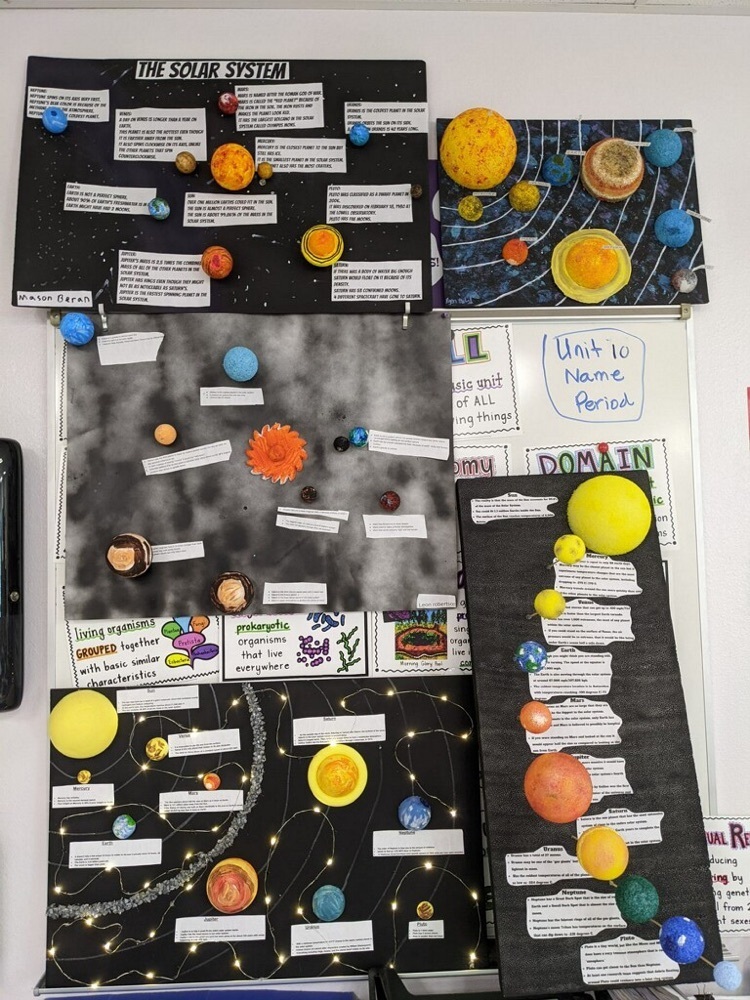 BOND 2022 Community Meeting is TODAY, Wednesday, April 27 at 7:00 pm at Thrall High School. Project Scope and Construction Pricing will be presented by Gallagher Construction Services.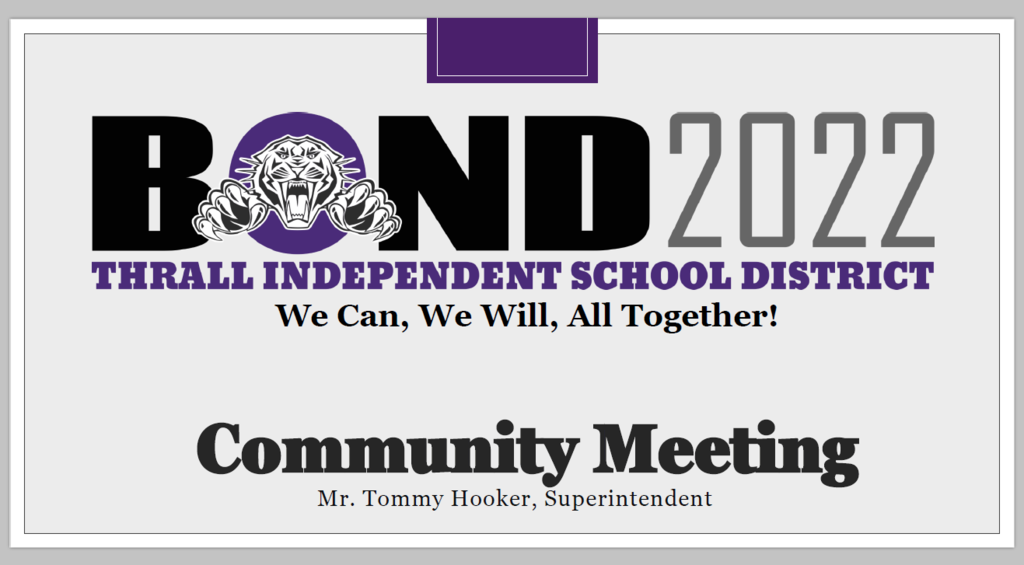 SOFTBALL TICKET INFO: All tickets for tonight's playoff game will be sold online only! No cash at the gate. Please use the following link to purchase your tickets for the game.
https://www.dsisdtx.us/Page/2767
Congratulations, Sarah Laurence for placing 2nd in Junior Prepared Speaking at the Brushy Creek District FFA contest. She will advance to the Area 12 FFA contest in May! Her speech was titled "It's the Little Things that Count" and is about how bees impact the agriculture industry!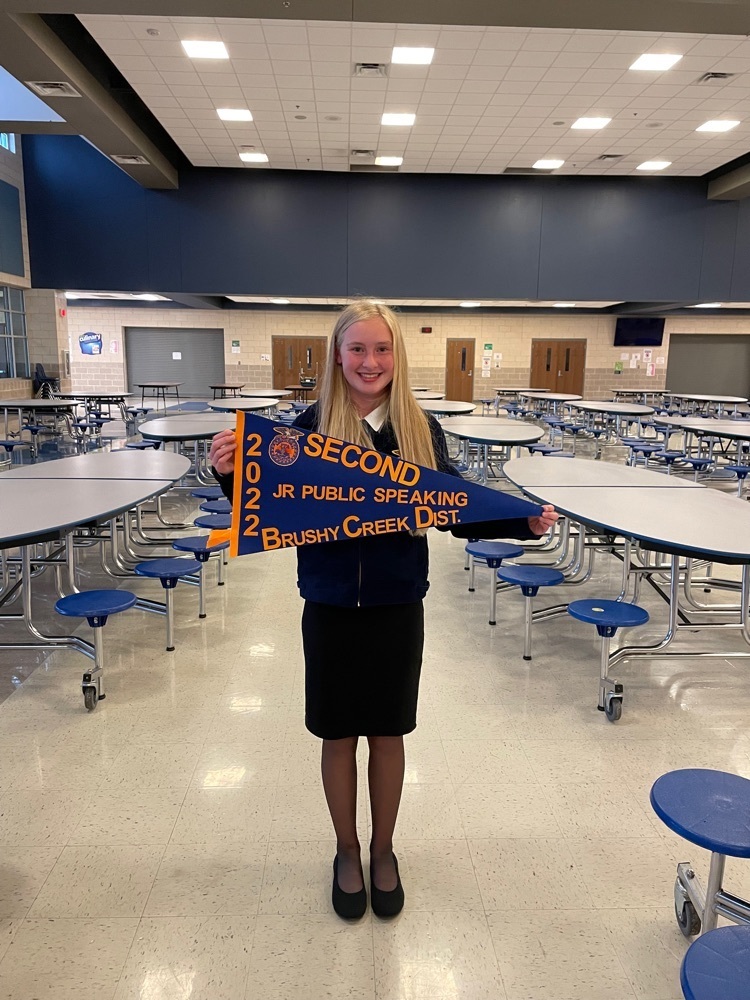 BOND 2022 Community Meeting is Wednesday, April 27 at 7:00 pm at Thrall High School. Project Scope and Construction Pricing will be presented by Gallagher Construction Services.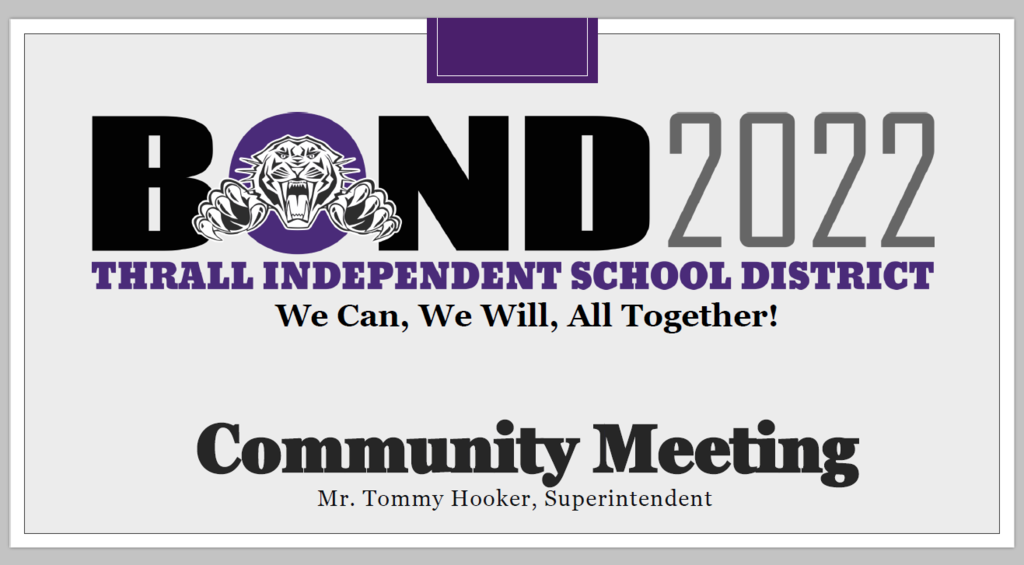 Middle School Athletics Update: Tonight's MS Golf Tournament has been postponed until tomorrow evening, April 26th. Tonight's MS 7v7 Tournament is cancelled.

Early voting for the May 7 BOND 2022 and Board of Trustees Election will be held in THRALL at the TISD Administration Building on Friday, April 29 (also Thrall Elementary School Field Day) and Saturday, April 30 - 8:00 am to 6:00 pm and also on Monday, May 2 and Tuesday, May 3 - 7:00 am to 7:00 pm. Read more
https://www.thrallisd.org/article/681310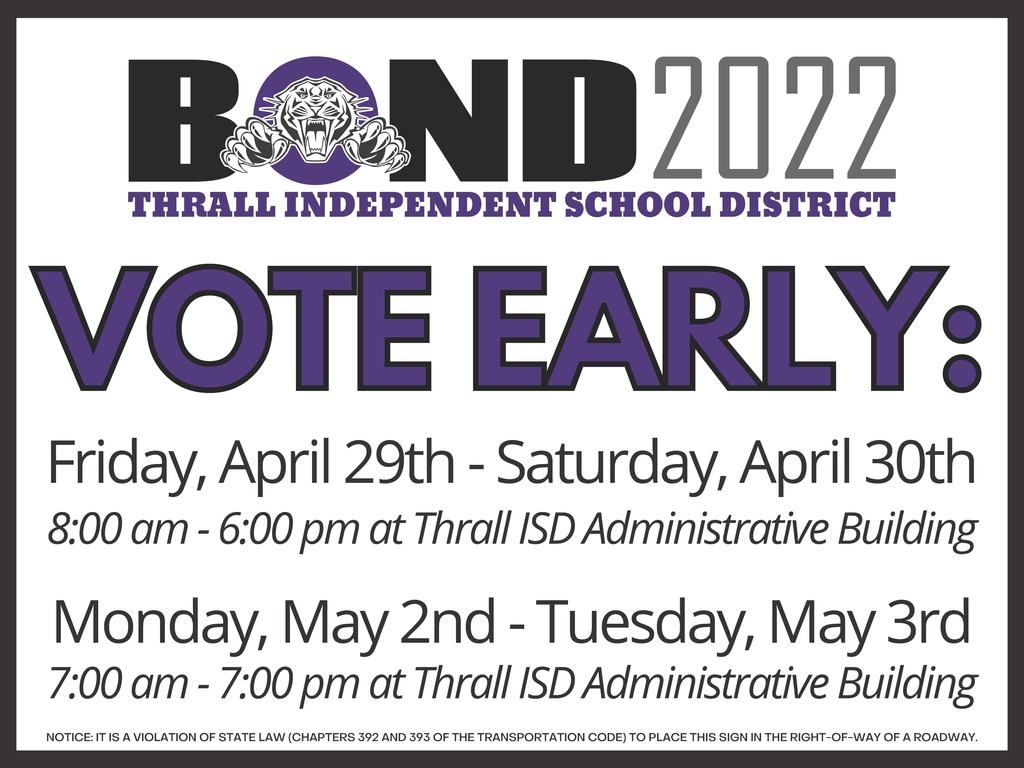 All of our academic competitors made us proud today at the regional meet. Four will represent us at the state!
Congratulations, Ethan Dahl who placed 3rd at Regionals and is headed to STATE in LD Debate!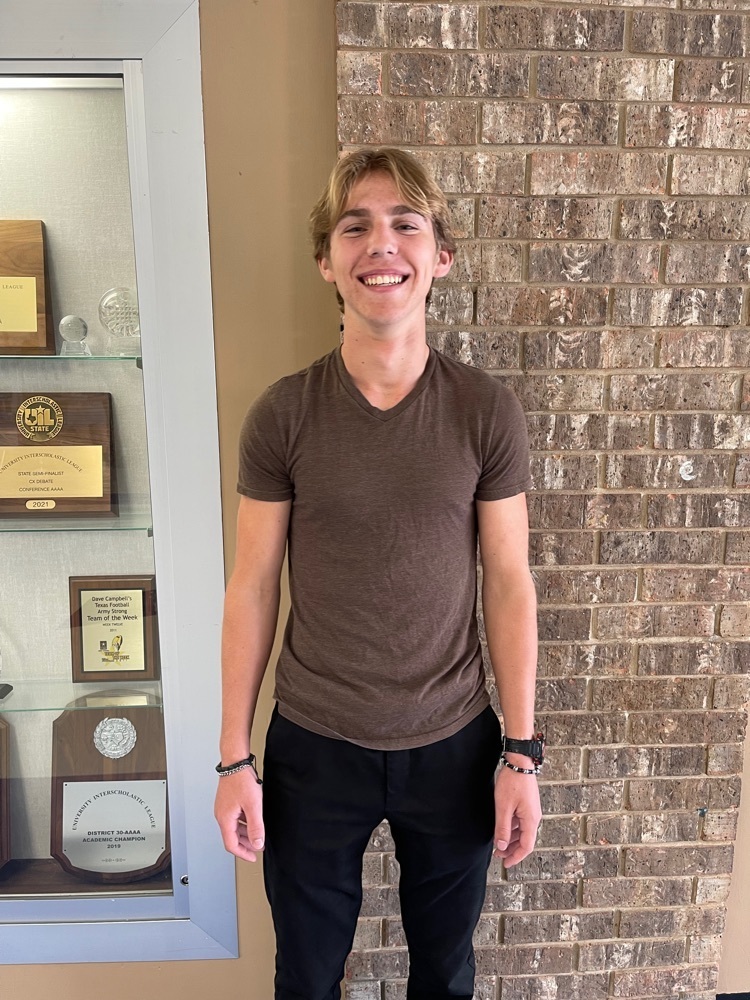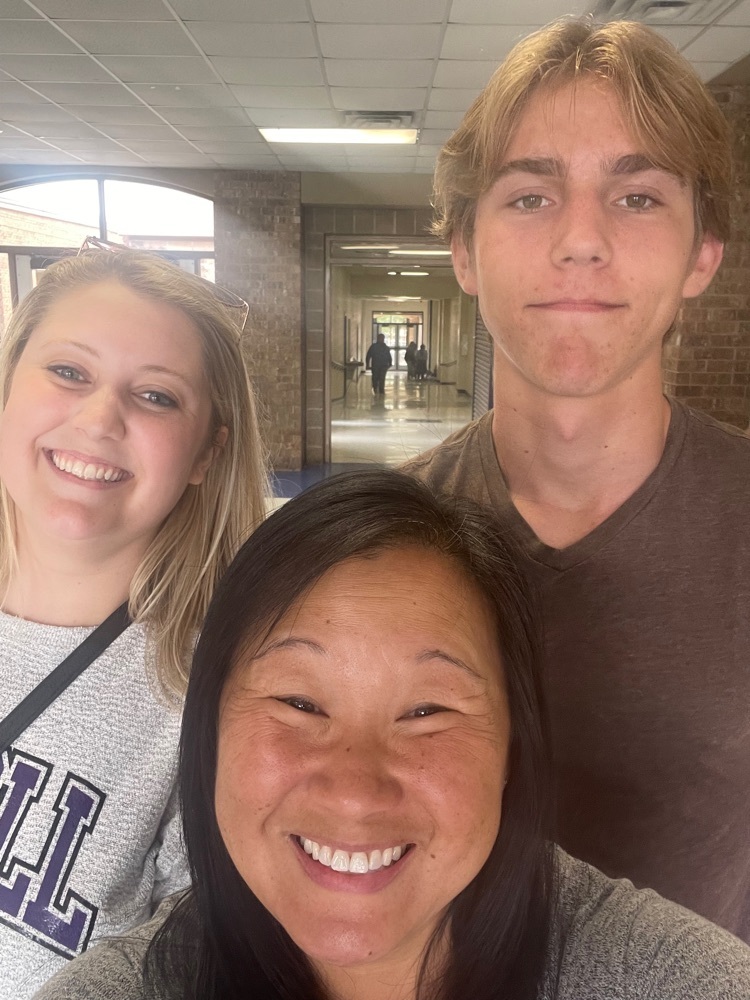 Important reminders from our Stranger Danger presentation: -If a stranger approaches you, YELL & then TELL! Kids should run, kick, bite, scream and get away! Once they are home safe, tell an adult and call 911! -Students need to know their phone number! -Students need to know their address! -Use the buddy system when outside!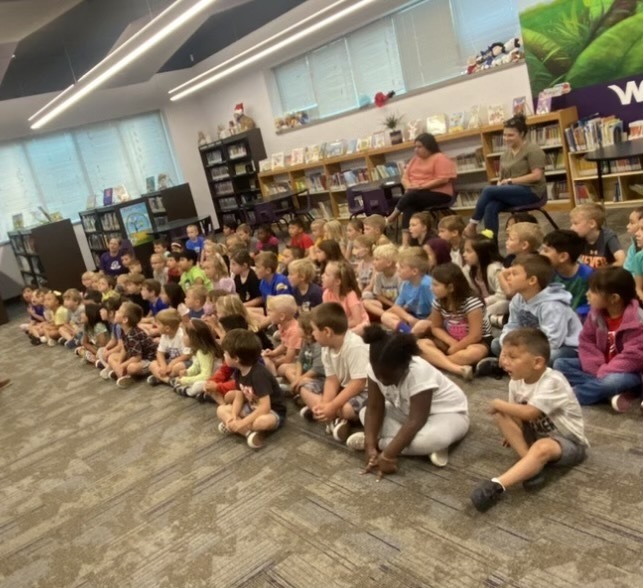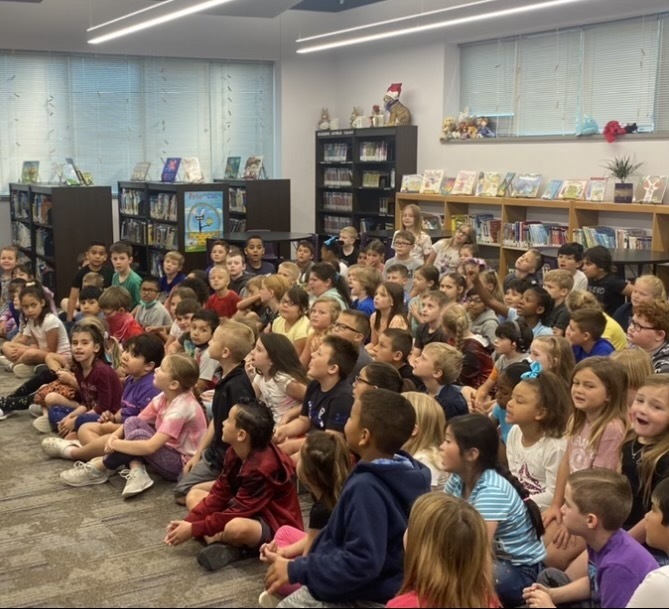 Elementary Newsletter-April 25, 2022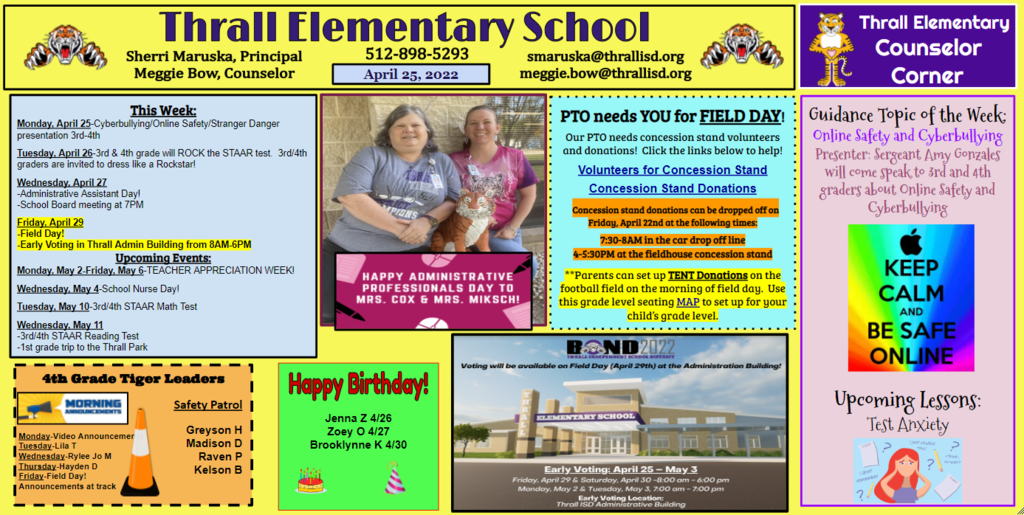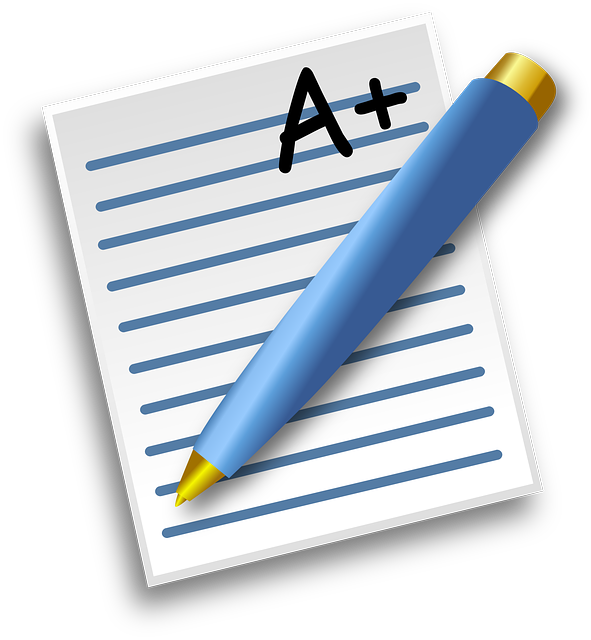 Tigerettes Finish 7th out of 14 schools at Regional Golf! Results: Kerrigan Hooker shot 106, 106 = 212 Miranda Richter shot 113, 109 = 222 Shelbi Druesdow shot 108, 103 = 211 Emily Miksch shot 126, 132 = 258 Madison Pokorny shot 134, 126 = 260 Stephanie Widner shot 119, 122 = 241 Thrall Team score 453, 444 = 897 Way to go Tigerettes! Great Job!